Stainless Steel Pipe Plumbing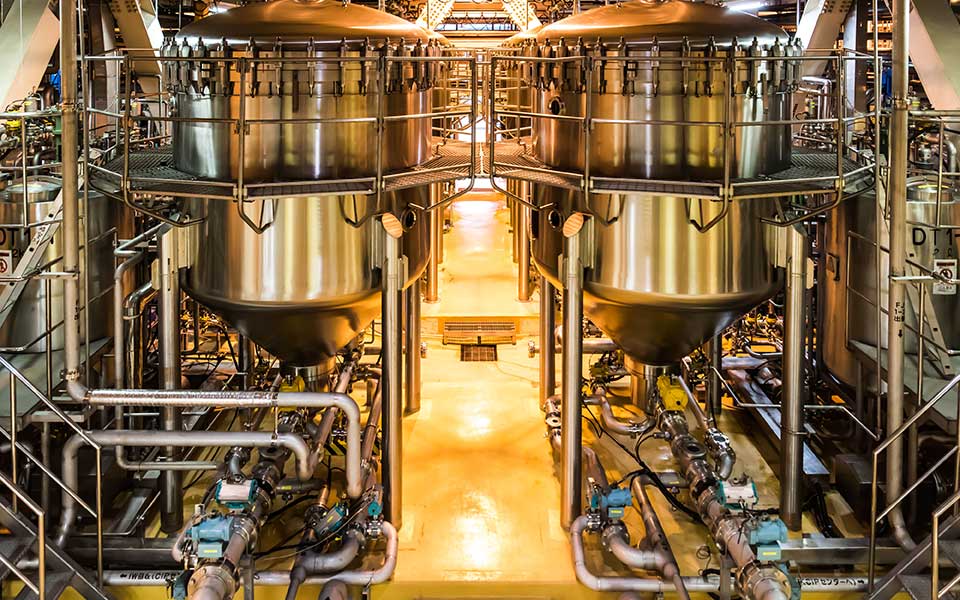 Piping construction performed by Astec with expertise and broad experience in stainless steel
Nissho Astec has been developing alongside stainless steel for more than half a decade since our establishment. During that time, we, as a wholesaler, have been studying and gathering specialized knowledge of various types of materials and processing technologies.
Using our expertise and processing technologies, we can complete the whole process from choosing materials for production and installation for the piping construction within our company, which enables us to provide customers with service of high quality and short delivery time.
---
Processing, installation and inspection of products used in pharmaceuticals and semiconductor plants
Nissho Astec can handle multiple processing procedures for stainless steel such as bending, burring, welding, polishing, electrochemical polishing and cleaning with high-level, high-quality integrated manufacturing in-house. In particular, we have proudly received high evaluations for our services in piping processing that requires high-grade quality in pharmaceuticals, foods, beverages and semiconductors plants. Moreover, we also gained good reviews for our follow-up services like utility piping and support material.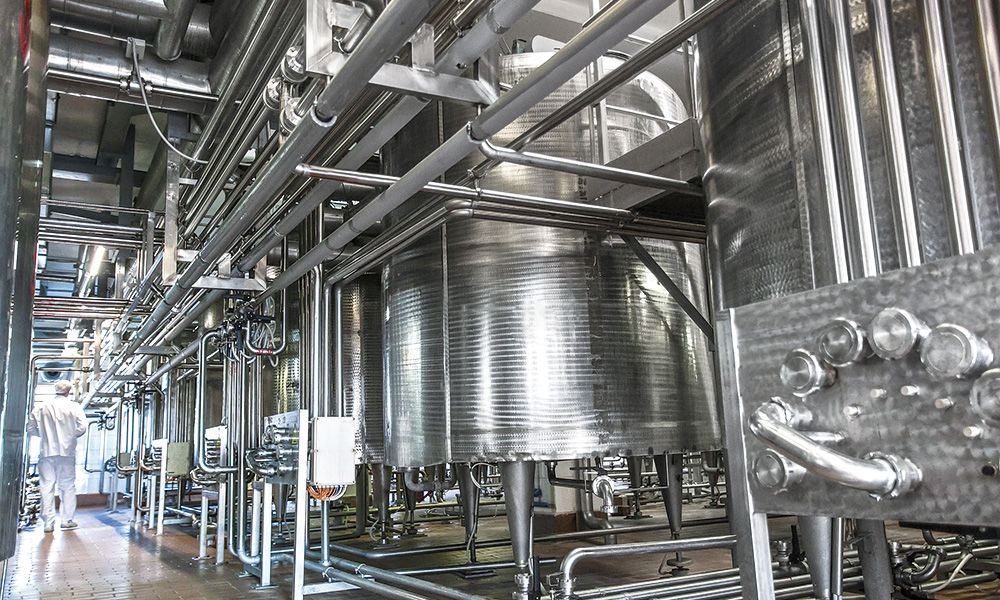 Features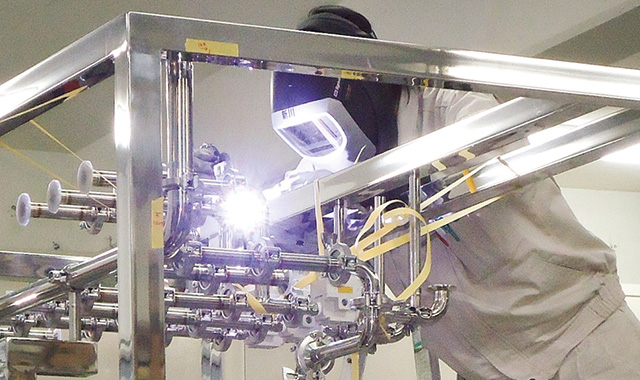 Installation of prefabricated and unitized products
Starting with sanitary products and other products used for semiconductor fine processing plants, which are consistently processed in-house at our factory, we can provide further processing to make them into prefabricated and unitized products. Such products can be delivered to the site for installation work.
---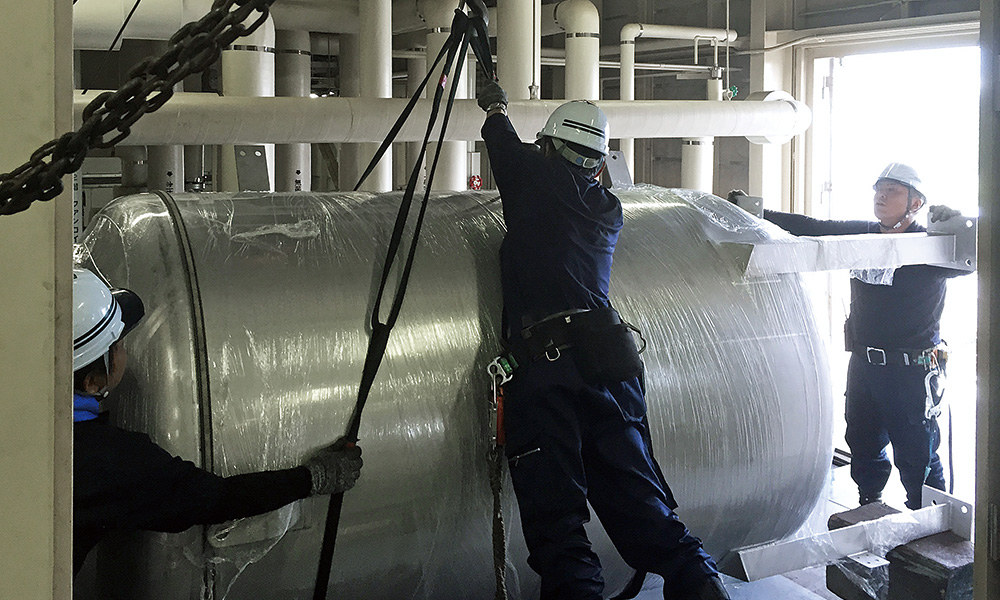 On-site cleaning for tanks or large containers
Whether the site is rebuilt or newly built, the inside of the tank, large container, piping, etc. that cannot be taken out to the cleaning factory, is guaranteed to always be in a clean condition. All used chemicals are collected and properly processed in order not to do any harm to the environment.
---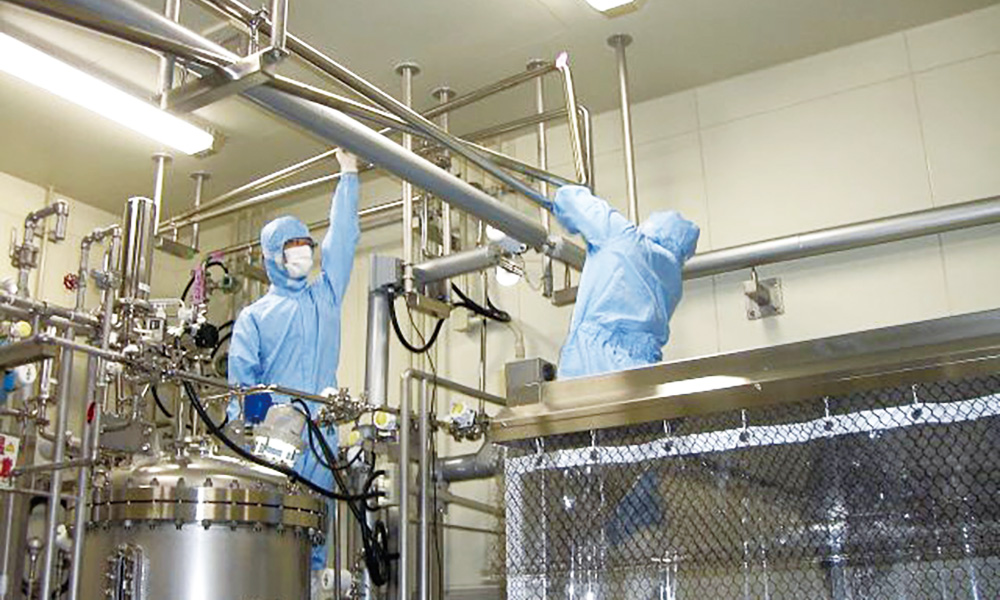 Provide various on-site processing services
Installation and processing of process piping, associated utility piping, and material supporting can be performed on site. We believe the final step of the whole process must be done on-site.
Sanitary piping
Advantages of Nishso Astec's piping construction
In terms of materials
Top-ranked in time of delivery within the whole industry
As a stainless steel material wholesaler, we always keep a large amount of materials in various types and sizes; and we are able to offer instant delivery according to customers' orders.
※According to delivery address and types of products, there will be cases that delivery date will be later than the day after the order date.
---
Attempt to zero-surplus inventory
Regarding the materials of inventory, we are making efforts so that we can make requests according to actual usage
In terms of construction
Producing not only prefabricated piping but also support materials at our own factories
Having our own factories, it is possible for us to quickly make offsetting boards, wall penetration plates, processed products, and jigs used in pressure airtight tests, etc… and bring them to the construction site. Therefore, we can offer customers all needed services as a whole.
---
Utilizing our abundant source of experience, we have started handling piping materials, equipment, and valves for pharmaceutical manufacturing plants.
the best automatic welding and manual operation controlled by WPS using argon gas, argon hydrogen mixed gas, oxygen concentration meter, nanometer We will construct by welding.
---
Capability of handling welding process which cannot be done at construction site
Considering the possibility of contamination, in cases that welding machines and excessive roading tools cannot be carried in the construction site, we are handling projects by carrying out certain works beforehand, taking the technical drawings back to our own factories, and install fabricated pipes and processed goods at a later day. In Kansai area, it is possible for us to finish the whole process within the same day.
※Depending on each project's contents, there are cases when we cannot provide our service.
In terms of inspectors and document preparation
Accredited inspectors and capability of providing necessary documents
Customer can trust us with our accredited inspectors and preparation of necessary documents. Moreover, our qualified and experienced employees also operate inspection for welded spot, surface roughness using ASME BPE (Bioprocessing Equipment) standard
We guarantee that the measuring equipment required for inspection we are using are all managed by traceability of "Calibration Certificate", "Standard Instrument Calibration Book", "Traceability System Diagram".
---
Necessary documents and records for manufacturing control and quality control of pharmaceutical products and quasi-drugs
・Examination of piping materials confirmation record (Mill sheet and certification of electrochemical polishing)
・Automatic welding master piece, test piece management record
・Automatic and manual welding inspection management record
・Penetrant testing record (test to detect surface-breaking discontinuities in materials)
・Passivation inspection record
・Gradient inspection record
・Dead leg inspection record
・Line check inspection record
・Airtight inspection record
Nissho Astec can help you solve the following potential problems.
If you can't find out problems of the welding condition.
There are a lot of causes to consider like lack of washing, problems with materials, variation in current value, purity level of the gas and so on.
In cases like that, we can solve weld defect and weld burning using ASME BPE Part MJ Material Joining system. Also, we make use of our experience to weld various makers' materials.
---
In case of faulty electro polishing
We have work site with proper equipment for electrolytic polishing that allow us to deal with surface roughness Ry≦0.7μm of semiconductor spec and SF4~SF6 of ASME BPE Part SF Product Contact Surface Finishes system.
---
If you can't deliver products because of extended trial run.
We are able to handle cases in which specification of ppm · ppb · ppt is not up to standard due to contamination of outgas, eluting ions etc. resulted from material selection, buffing, electrolytic polishing, cleaning specifications, cleaning method, or failure in construction method.
In addition, we will deal with issues such as generation of particles per micrometer and occurrence of endoxin (pyrogen free), while significantly shortening the trial run period.
---
If rouge appears after products being sterilized
Occurence of rouge by high-purity steam is inevitable for SINCE stainless steel is an alloy steel with an element such as chromium · nickel added.
We can specify the cause and fix it using pickling treatment method according to Class I ~ Class III specified in ASME BPE.
In case of natural occurrence, it is good to apply a burning process (called gold EP) and pure steam cleaning after electro polishing, but it is necessary to rework things that were completely corroded. Even in such a case, we will arrange a meeting in advance to discuss how to deal with the occurrence of rouge.
---
In case there is leakage in PVC piping or Screw piping
Solvent cracks can still appear despite being assembled under strict construction instructions.
The amount of adhesive applied to PVC fittings and straight pipes must be paid close attention to, and of course, flat washers must be used to attach to flanges. For degreasing purpose, before being washed, screwed typed pipes must be wrapped with seal tape and long-type pipes must be processed with screws at standard length.
List of words used in piping construction
WPS(Welding Procedure Specification)
WPS(Welding Procedure Specification) formal written document describing welding procedures
PQR(Procedure Qualification Record)
PQR(Procedure Qualification Record: record of compliance regarding the standard requirements of an appropriate welding procedure.
Isometric drawing
a method for visually representing three-dimensional objects in two dimensions
Dead leg
In order to suppress the formation of biofilm in the piping system, water should be constantly circulated in the circulating loop. Stagnant area where there is no water flow is called Dead Leg.
Pyrogen free
There should be no contamination of endotoxin. In medical field, it is regulated that all products must be pyrogen free.
ppm/ppb/ppt
parts per million, billion, trillion
Rouge
The phenomena when red, orange or brown rust appears on the heat-treated stainless steel surface
Pure steam
Instead of directly heating water, steam is generated by the heat exchanger using the steam heat
Solvent crack
A kind of stress crack caused by solvent, heat, bending stress, etc. in PVC pipes
ASME BPE
ASME – American Society of Mechanical Engineers is a professional association that provides education, training; organizing research, conferences and publications for technical standards and mechanical documents.
ASME BPE (American Society of Mechanical Engineers: Bioprocessing Equipment) is an international standard developed as a guide about sterility and cleaning properties, materials, design, manufacture, testing, inspection and certification methods in biopharmaceutical field.
GMP (Good Manufacturing Practice)
In 1938, the U.S. FDA (Food and Drug Administration) established manufacturing quality control standards for pharmaceuticals based on federal food, medicine and cosmetic law. Each country has established its own standards complying with this set of standards. In Japan, we have our set of standards determined by the Minister of Health, Labor and Welfare under the Pharmaceutical Medical Device Law.
PT(penetrant testing)
Liquid penetrant inspection is a test to find scratches on the surface of non-test material by applying inspecting liquid to the surface of the tested product. There are tests in which it is able to use visible dye penetrants to identify the scratches, while there are cases when the use of fluorescent penetrant and ultraviolet light is needed.
Passivation process
Process of immersing stainless steel in concentrated nitric acid etc. and oxidizing its surface. The formed oxide film is in a state (passive state) in which chemical reaction hardly occurs (hardly corroded and difficult to precipitate). Stainless steel material's original state in which it is covered with passive film also becomes incomplete during the course of processing such as bending, welding, and polishing. At Nissho Astec's factories, a complete passive film is reformed on the surface of stainless steel by pickling and electrochemical polishing (EP).
Manometer (differential pressure gauge)
A device that can measure the difference in pressure between two locations. Measure the flow velocity in the pipe (using a Pitot tube), clog the filter, and measure the pressure difference in the container.