Installation Work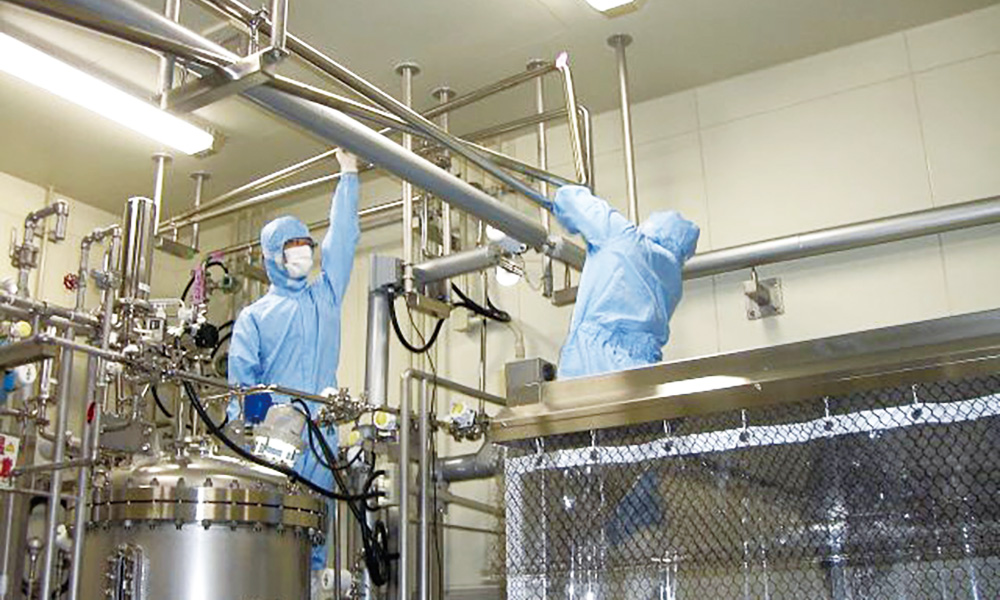 Our customer's site is our final process
The prepared units and prefab piping are also available for installation work at the customer's site. In addition, processed piping, utility piping, support materials, etc. are compatible with on-site processing, installation and inspection.
In particular, we are highly regarded at sites where high-quality levels are required, such as for pharmaceuticals, semiconductors, beverages, and food plants.
Our final process is at your site.
Features of installation work
Even if welding cannot be done on site
Products that have been prefabricated at our own factory can be delivered to the site and installed on-site.
Inspector who is familiar with the equipment
Inspections are conducted by experienced inspectors with excellent qualification ability and necessary documents.
Validation of pharmaceutical production
We commit to consistently conduct our work with appropriate manual and automatic welding operations and inspections which are strictly controlled by WPS in accordance with strict specifications and standards.
Even if there is no drawing
Based on cautious field examinations and abundant experience, we can create isometric drawings based on field measurements.
※Due to certain situation, we may not be able to perform according to customer's requirements.
The manufactured units are also available for on-site installation work. We also support on-site processing, installation, inspection, etc. from process piping to utilities.
Demonstration of installation work