Corporate Social Responsibility
Contributing to the achievement of the SDGs
Sustainable Development Goals (SDGs) The Sustainable Development Goals (SDGs) are international goals for the period from 2016 to 2030, which were included in the "2030 Agenda for Sustainable Development" formulated at the United Nations Summit in September 2015. The SDGs consist of 17 goals and 169 targets, and pledge to "leave no one behind" on the Earth.
The SDGs require all countries and people who are members of the United Nations to have a sense of ownership and to take action in cooperation with each other. Our company will also contribute to the formation of a sustainable society by proactively engaging in activities with an awareness of the SDGs through our manufacturing, mainly stainless steel processing.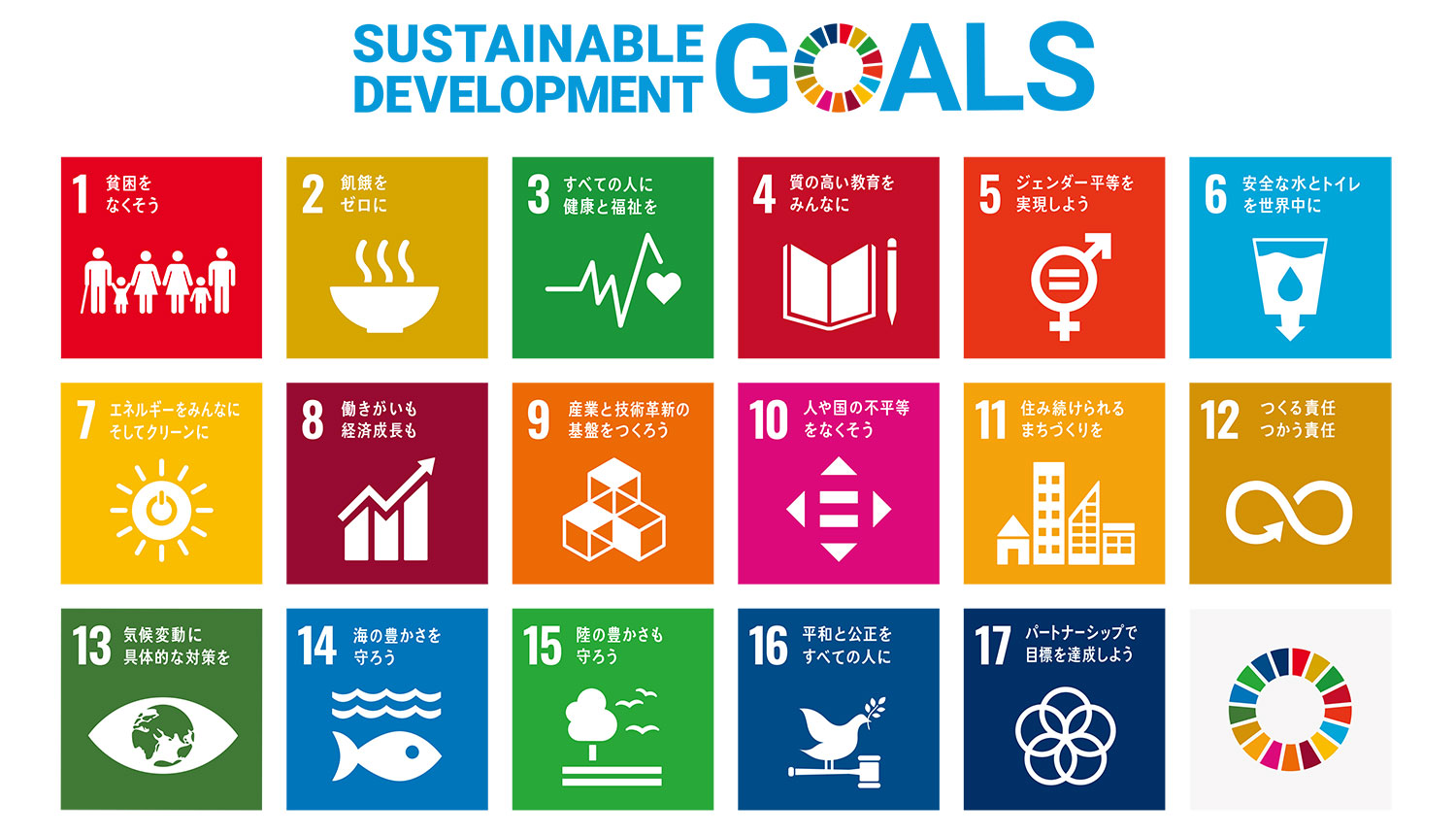 Authentication specification KES: STEP2

In order to contribute to mitigate the environmental destruction that is happening worldwide at a rapid speed, we are currently trying to reduce the amount of electricity, paper, gasoline etc., and switching office supplies to eco products gradually.
We believe that the first step to build a greener environment is being mindful about the important of the "green" element, and having more and more people feel the spectacular "green". Because of this mindset, we have turned our company's rooftop into a green environment.
---
Accreditation Office: Specified Non-Profit Organization KES Environment Organization
Registration Number: KES2-0478