Unit Production and Assembly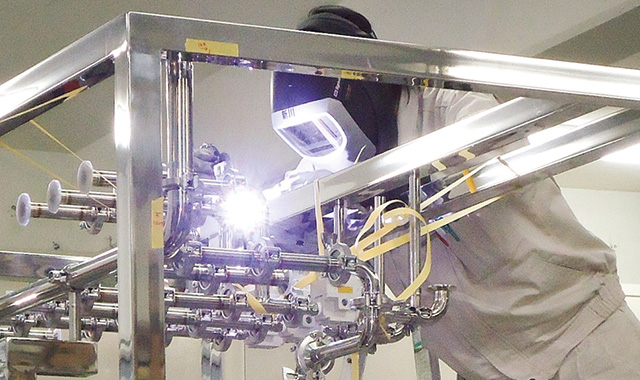 For smooth installation and adjustment within the tight schedule of plant construction
The unitization of valves and devices improves operability and maintenance when customers operate the facility, and also has various benefits such as a better appearance in the factory. In addition, it is excellent in construction, and smooth installation and adjustment can be performed on a tight schedule of plant construction.
Features of unit production and assembly
Abundant stock
We have a large stock of square pipes, angle, channels, etc. Furthermore, frame mounts can also be manufactured with various materials according to customer requirements.
Buff Polishing
We have high-skilled buff craftsmen in our company, and we can respond quickly to buff polishing orders of weld line and removing scratches from repairs.
Cleaning and electropolishing
We have pickling facilities and electro polishing facilities in-house. We can ofer advanced finish by removal of welding burn and electrolysis.
Clean Room
In the company's own clean room facility, it is possible to perform clean precision processing such as for gas capillary.
Demonstration of unit production and assembly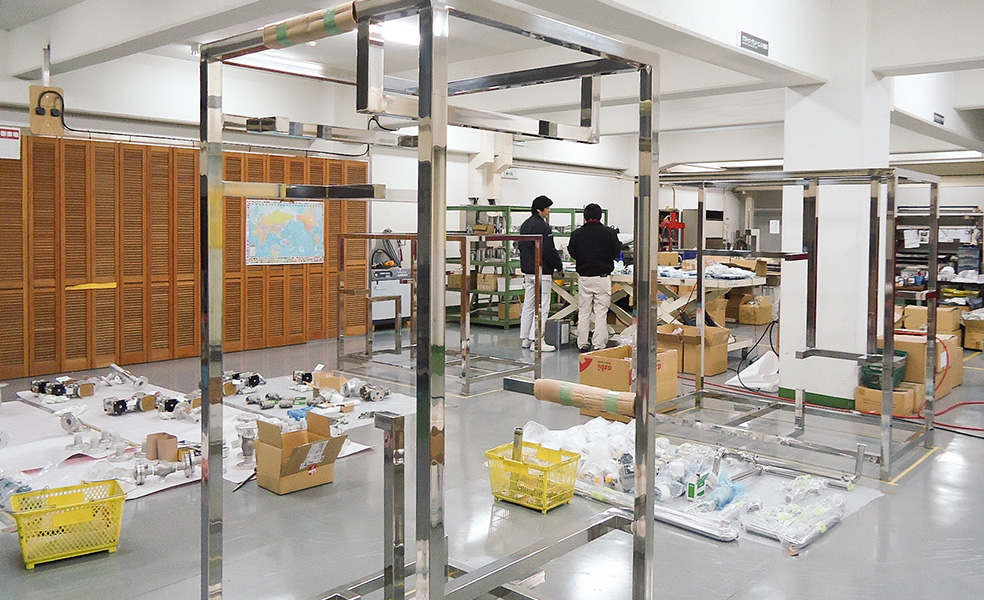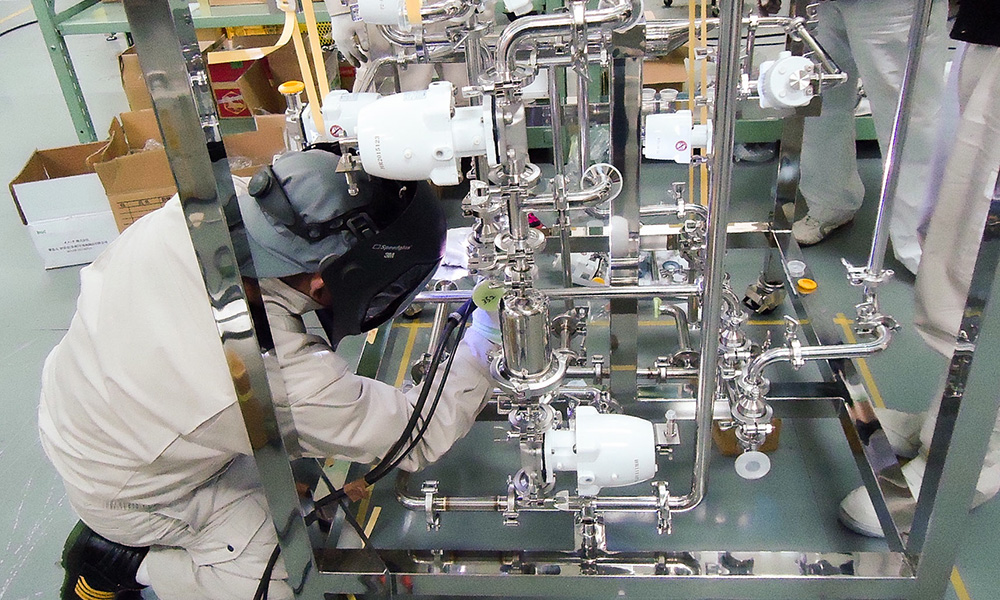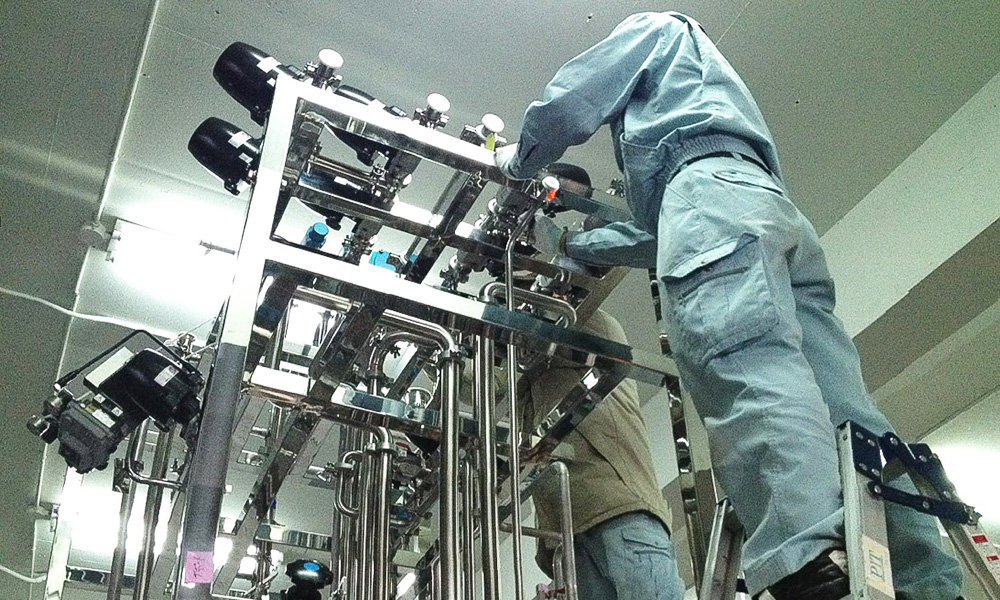 Example of unit production and assembly
RO
(reverse osmosis membrane)
unit
WFI
(Sterile water for injection)
unit