Neyagawa Factory
We produce various metal products, mainly bending and welding of metal panels, such as operating room interior panels and warehouse racks.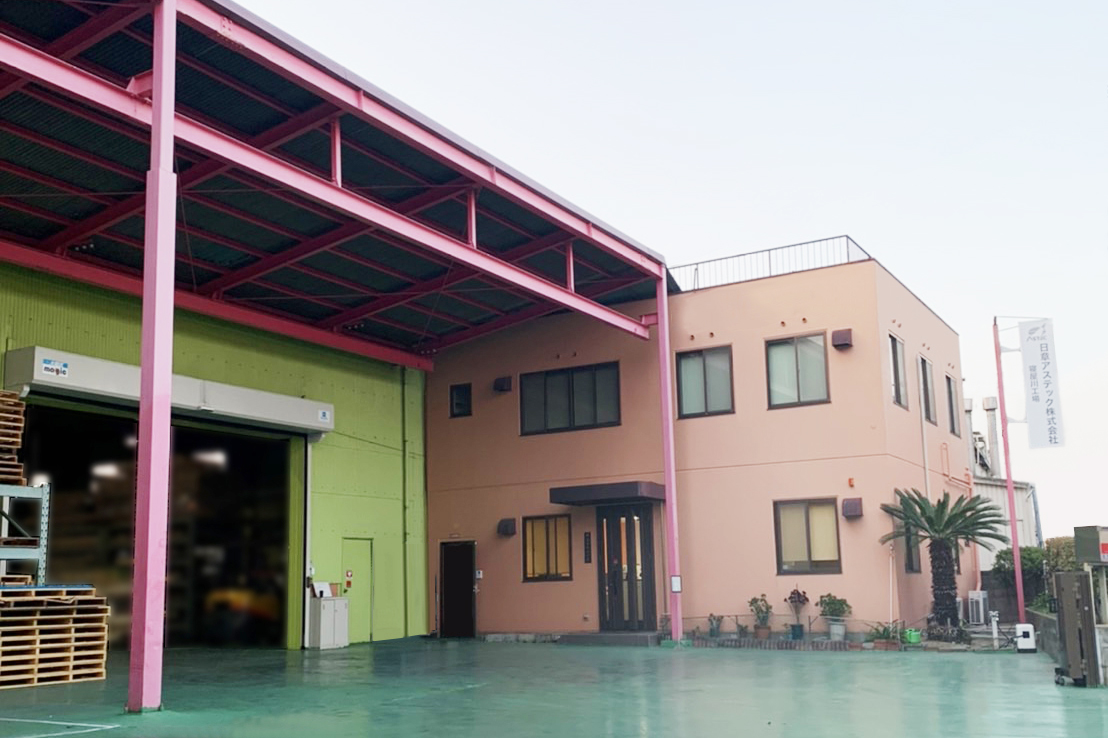 Location
〒572-0077 5-2-20 Shimeno, Neyagawa, Osaka
Show map
: 81-072-827-5069
: 81-072-827-4964
Business guide
Operating Room Interior PanelWarehouse Medium Weight Rack
We manufacture metal products such as walls, ceilings, access covers, information panels, automatic doors, and surgical clock units for use in operating rooms and other interiors. We also produce medium and heavy racks (excluding shelf sections) for warehouses to order.
Our strengths
Manufacturing products that no other company can match with our unique technological capabilities
We meet your needs with products manufactured with our experience and know-how accumulated over 80 years in business and with quick delivery of custom-made products.

Spacious factory with high-performance machines
State-of-the-art machines allow us to perform highly efficient and precise machining with a small number of workers. Our spacious factory and workspace allow for ample room for production and delivery.
Various interior panels for operating rooms
We fabricate and paint metal panel products for operating rooms, including ceiling panels, wall panels, access covers, operating room doors, and surgical clocks.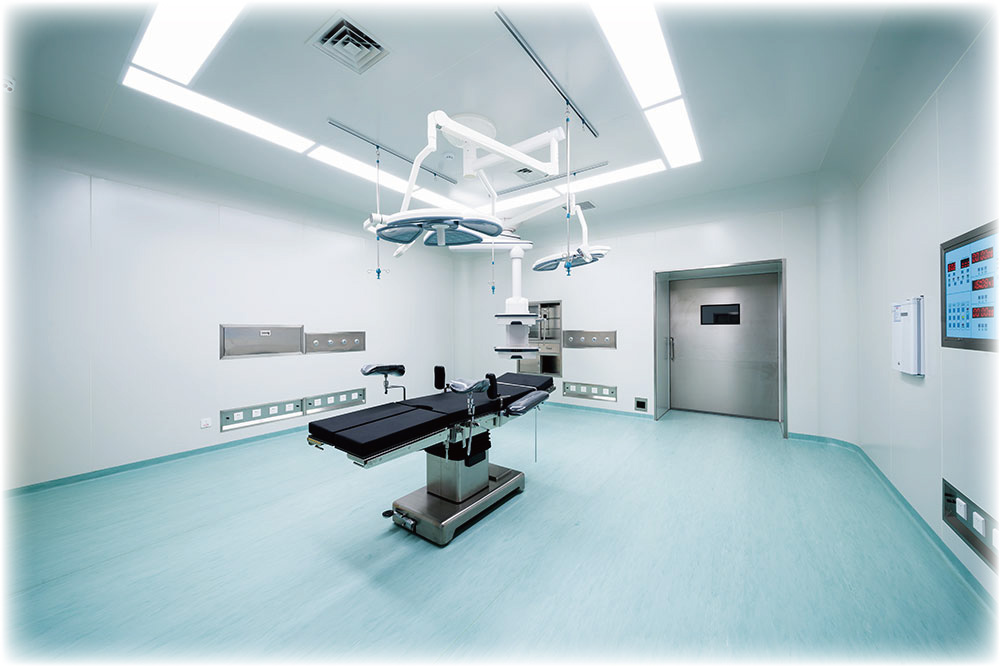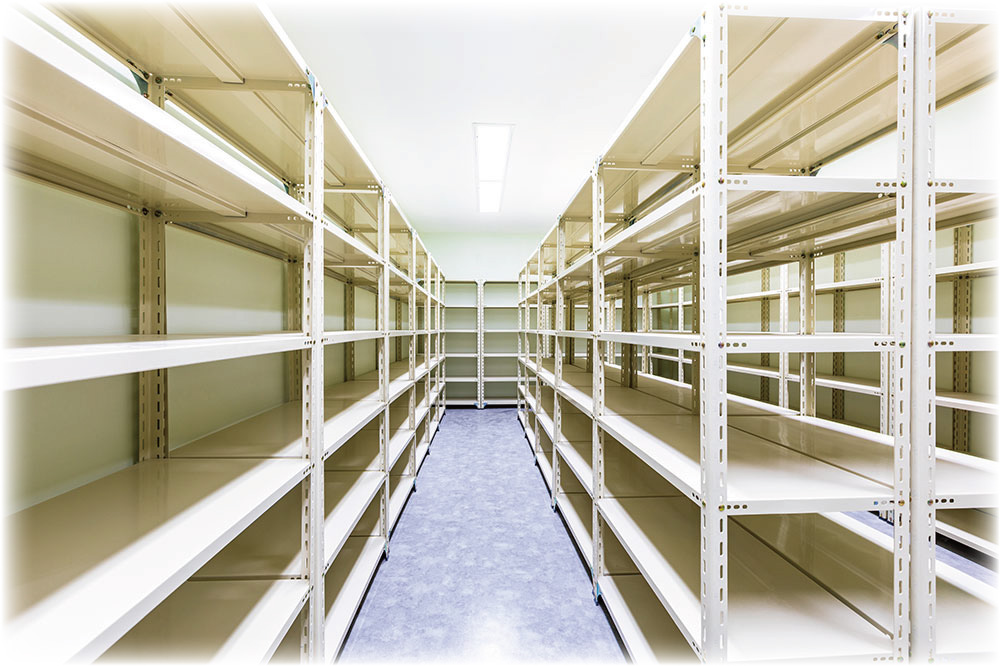 Racks for warehouses, etc. (shelf support section)
We produce medium and large racks to order. We can respond to short delivery times.
*Customers: Central Uni Co., Ltd. and others
Metal container, Casing, Ventilator, e
Using mainly stainless steel plate, we produce boxes, tubes, doors, containers, etc.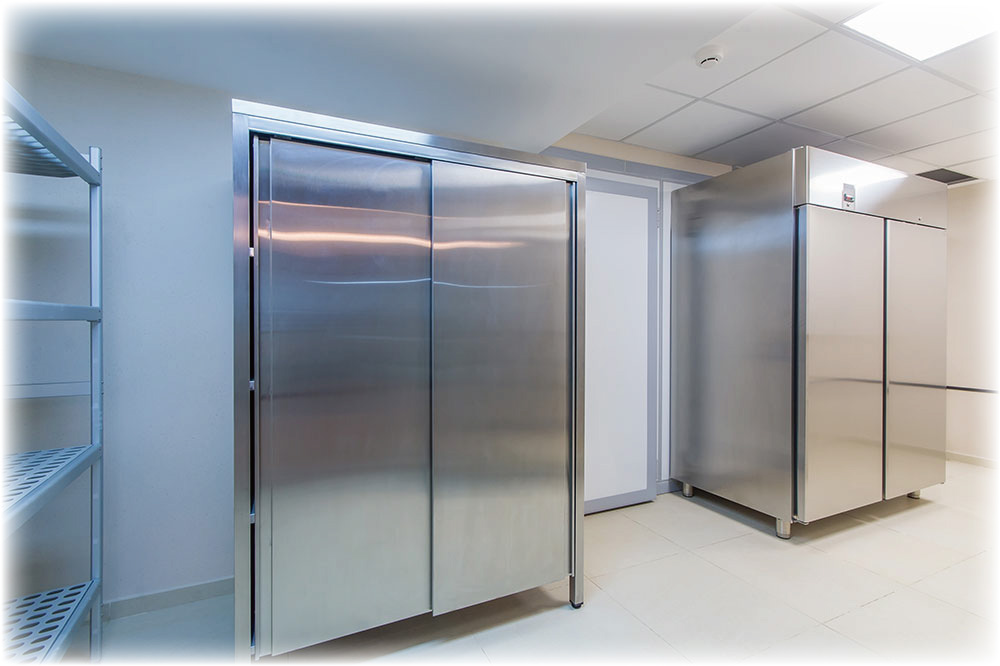 *The image is not our real product
The Factory
About Akatsuki Kinzoku CO., LTD. (former company name)
Access
From "Neyagawa-shi Station" of Keihan Railway Keihan Main Line Approx.
15 minutes by cab
From Kita-Osaka

From Kinki Expressway [Settsu Minami IC] – Neyagawa Bypass/ Route 1, about 15 min.
From Matsubara City

Kinki Expressway [Osaka Tsurumi IC] – Route 163 and Route 1, about 15 min.