Surface Treatment for Metal
About surface treatment for metal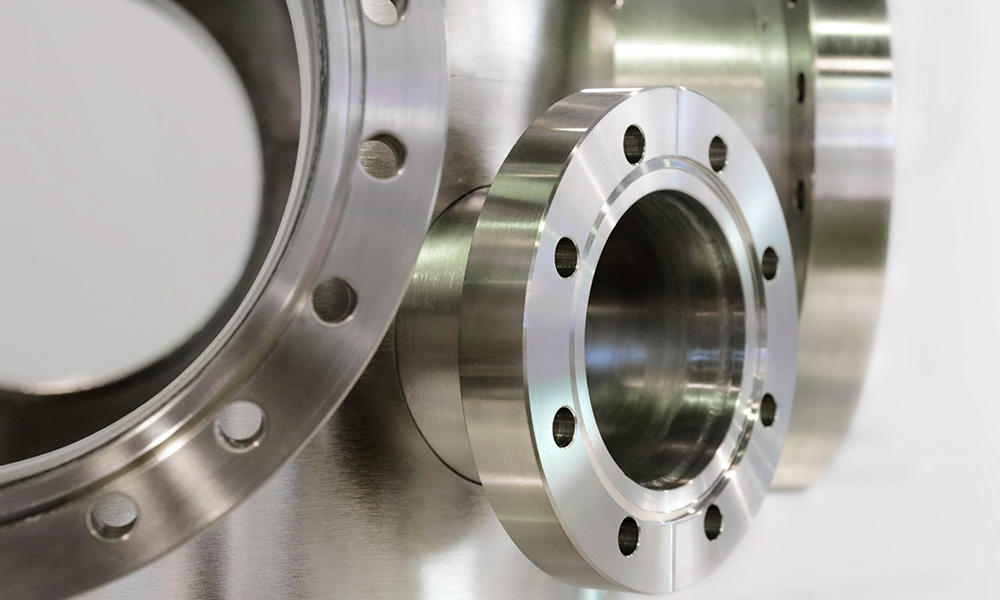 After processing metal parts by bending, buffing, welding, etc. with external force or heat, surface treatment is applied to improve corrosion resistance and improve appearance.
The external force produced by machining and the heat of welding cause burns and scratches on the metal surface. These are not simple stains, but change the structure and quality of the metal surface, leaving "seeds" that degrade the corrosion resistance that stainless steel originally has.
The surface treatment removes this "seed" and turn the object into a final product that is free from corrosion and cracking over a long period of time.
---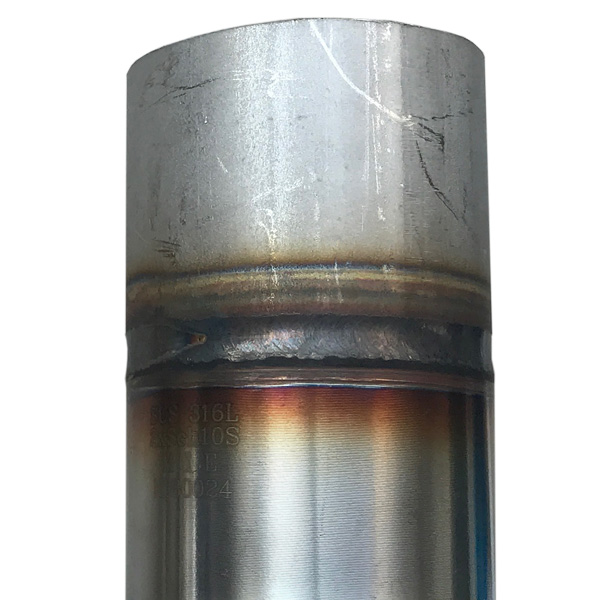 Welding burn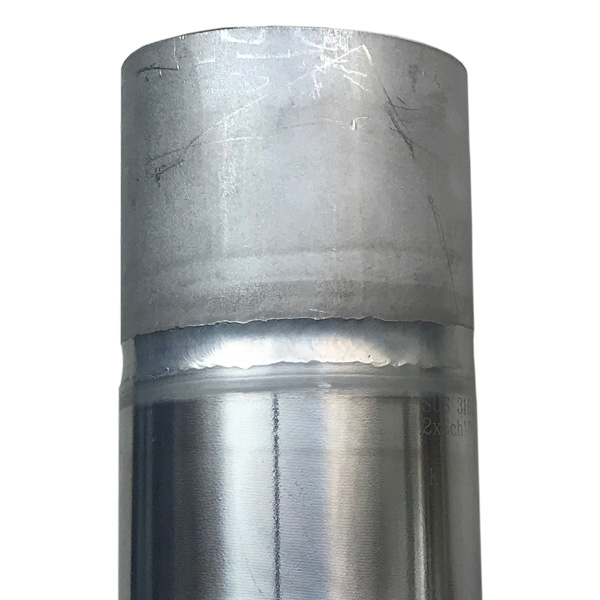 Welding burn was removed
Classification of surface treatment
Demonstration of Cleaning Process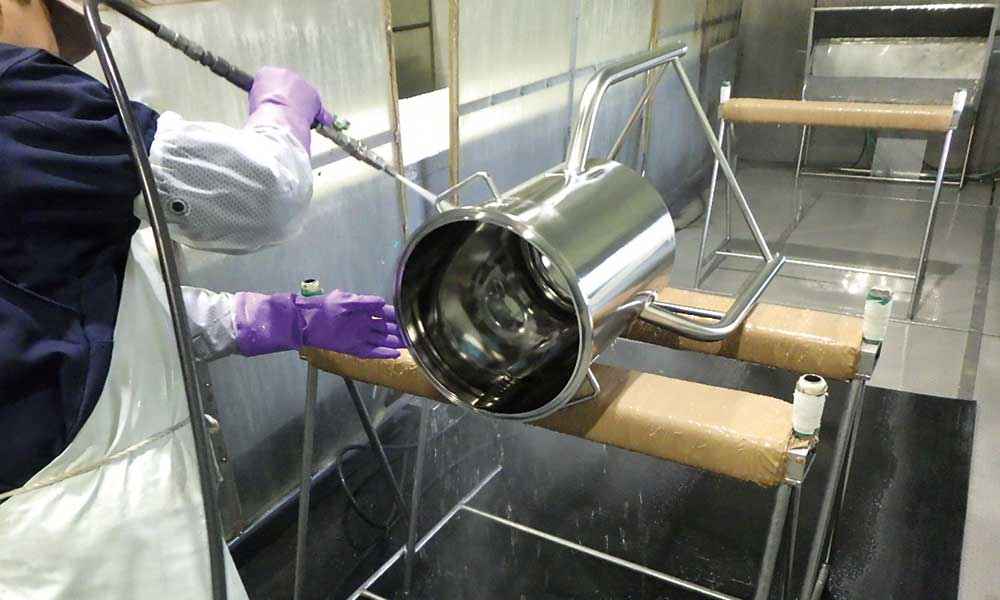 Cleaning of the electropolished product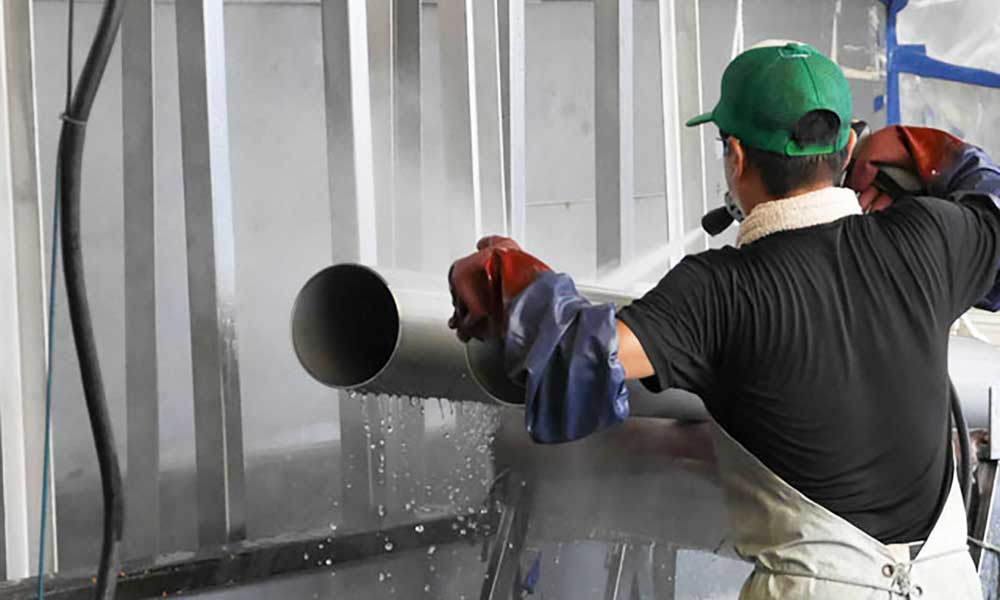 Cleaning of large diameter pipe