Sanitary Pipes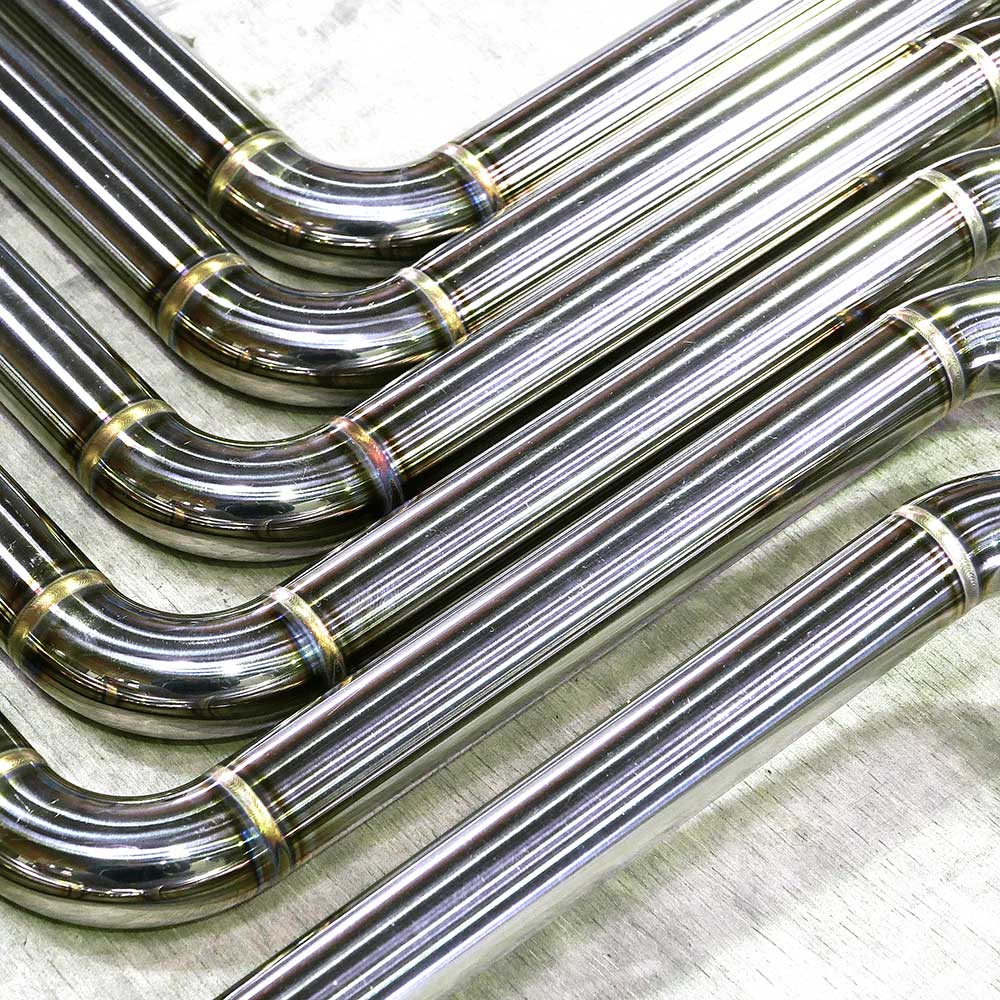 Sanitary pipes after being welded
Sanitary pipes are used in piping systems in factories that require high level of sanitation such as medicine, fine chemical, semiconductor equipment manufacturing plants.
Sanitary fittings are also used in the piping system in order to make it possible to carry out inner cleaning and replace broken parts. Compared to regular stainless steel pipes and fittings, sanitary pipes are thinner and lighter.
Due to the importance of sanitation in the piping system, considering the production of sanitary piping units, besides quality of material used, the processing quality performed by the workers with deep knowledge of sanitary characters and use purposes is also significantly essential.
At Meishin Third Work Site, orders for welding sanitary fittings to sanitary piping are extremely frequent.