Purchasers and Share
Places where Nissho Astec's products are being used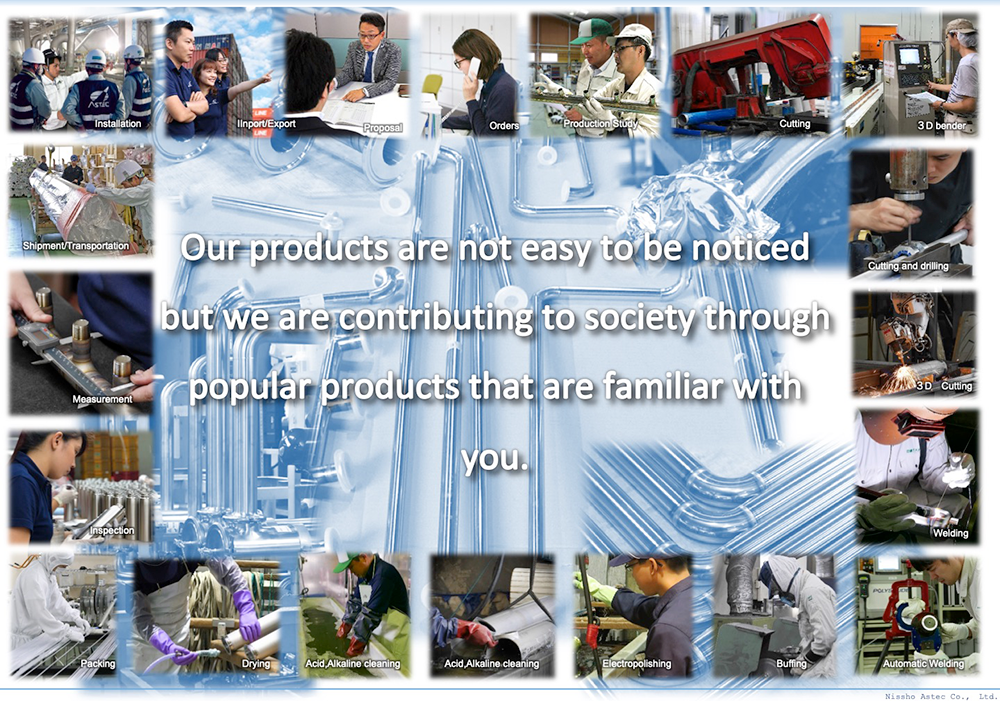 We have summarized information of our domestic purchasers with whom we are doing business with and their market share in the past 5 years.
Our products are delivered to final users through engineering companies, machine manufacturing companies, or sub-contractor companies whose have great influence and large network in many industry sector. By this way, our products can contribute to the growth of outstanding companies, who are all big names in each industry.
Our prefabricated piping and incidental facilities are used in huge production plants, which make it difficult to recognize our products when coming to the construction sites. However, understanding that each and every single one of our fittings are being used effectively within complex systems of famous Japanese companies to make products that will reach final customers, we always value each of our products. It is a great pleasure for us that our suppliers and customers are active in both domestic and overseas industries in the manufacturing sector.
We will strive to improve the quality of our daily work so that our products will have chance to serve a lot more customers in the future.
Nissho Astec's Domestic Purchasers (by Industry Map)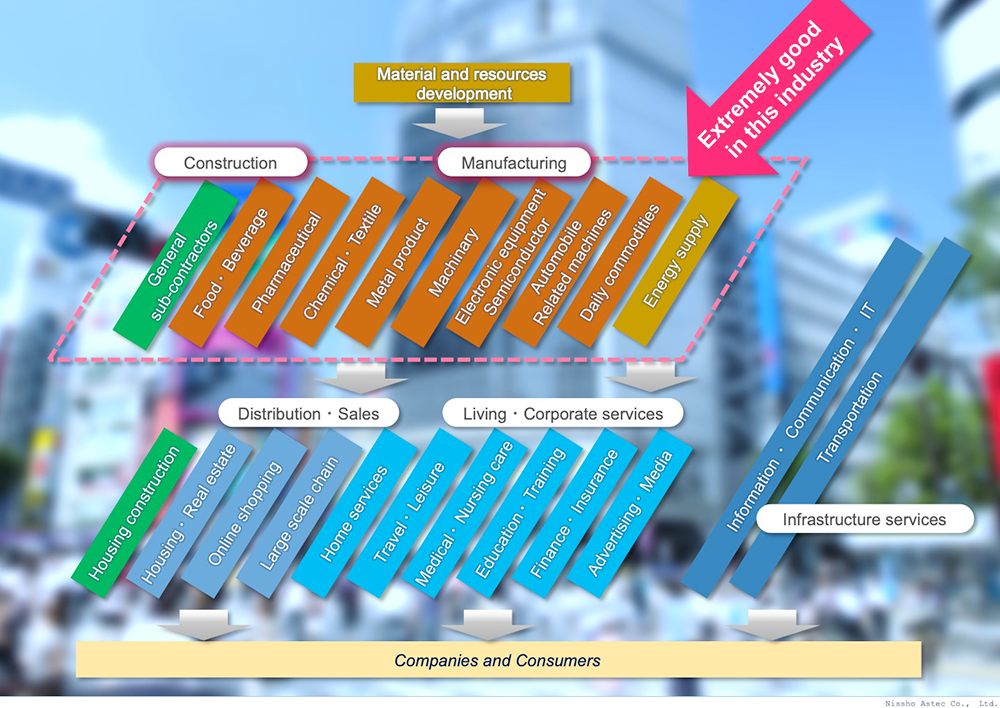 Nissho Astec's Purchasers (categorized by industry sector)
※Click on the graph to enlarge the image
※Notes about information used in this article
The company names are re-written by us , and it does not relate to the official name and abbreviation of the company.
Information on the domestic market share in this document is quoted from "Industry Trends SEARCH.com" https://gyokai-search.com/. (2017 – 2018 : 27th-28th year of the Heisei period in the Japanese calendar)
Industry classification of market share is based on "Gyokai-search.com".
Companies with industry share do not include foreign companies who are doing business in Japan market.
Our delivery records are created from the purchaser records at the end of 2012 to the end of 2018.
Many of our products are delivered to final customers through companies such as engineering companies, general contractors and subcontractors. (There are cases where deals are made indirectly with suppliers)