Side-hole type clamp band "iPEEK CLAMP"
Only two holes can change pipe inspection process and improve plumbers' / inspectors' work style
---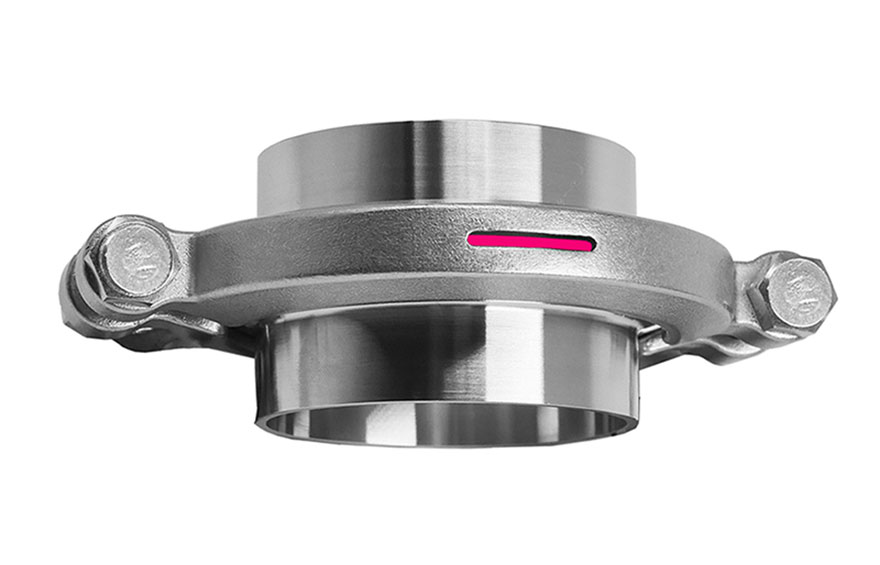 Even when the necessity of shortening working hours and improving working style is emphasized by many companies, at the construction sites, the need for checking all the objects one by one is inevitable, which makes it very time consuming. Depending on the size of the plant piping, there are at least 100 to 1,000 sanitary piping joints. After installing the pipes, the joints must be inspected for leakage using foaming liquid, but it takes a lot of time due to the narrow workspace where movement is limited inside the pipe group.
Features
iPEEK CLAMP has solved the above problem with its two holes. Up to now, the maintenance or inspection had been only done through the bolt position, but iPEEK CLAMP has added two holes on the sides to help with the situation. This modification has resulted in some positive changes to the efficiency of leak inspection as below:

1.The inspection spot number is doubled and the work is less affected by the bolt position.
2.Easy to drain liquid and purge work (removal of leak test chemical) is shortened by 30 seconds or more in one place (according to our investigation)
3.It is more hygienic than conventional products because it has a structure that prevents moisture or test liquid from piling up and condensing.
* iPEEK CLAMP (side hole type clamp band) is the product made by our own company.
* The inside of the side hole is colored so that the side hole is easy to be recognized.
* Leak inspection and chemical removal (purging)
For leaking joints, the foaming leak inspection (injecting test liquid into the joint and confirming by foaming phenomenon) is frequently performed. Dirt such as residual liquid is removed with air and waste. If there is a liquid pool, it will take time and effort to prevent scattering by air purge.

Sanitary piping leak inspection and iPEEK CLAMP
Easy to disassemble structure
Sanitary piping used in manufacturing equipment for food, beverages, chemicals, etc., plants are subject to strict hygiene management, the growth of germs and intrusion of foreign substances is strictly forbidden, therefore, the piping is disassembled, inspected, and cleaned both regularly and irregularly to maintains hygiene in the piping.
For this reason, the pipe joint is held by a clamp called a clamp band so that it can be easily disassembled, and a sealing material such as gasket packing is put in-between to prevent leakage of gas and fluid inside and outside the pipe. The number of joints is at least some dozens even for small-scale facilities, and more than a thousand in large-scale plants.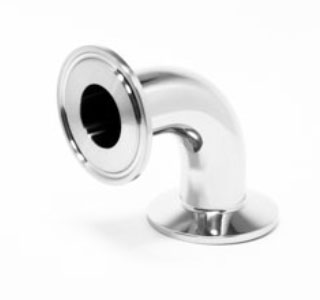 An example of sanitary fittings
(Has a groove to insert the gasket and an edge to be clamped)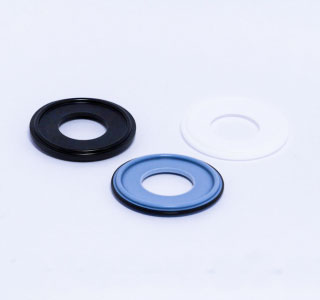 Gasket example
(Seal material kept between joints)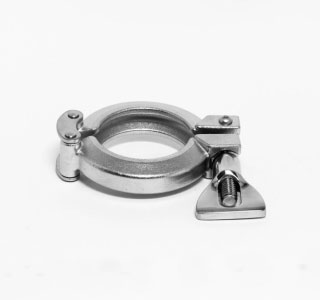 Example of clamp band
(Hand-tightened type)
(Fastener that tightens the joint with a screw)
---
Significant reduction of piping inspection time
Considering the disassemble and cleaning for hygiene management, depending on the sealing quality of hundreds of joints, it can lead to production problems. Therefore, in general, a test solution is applied to the joint, pressure is applied to the pipe, and air or gas leaks are detected by the foaming phenomenon of the test solution.
 However, the inspection work for sanitary piping is a heavy burden because there are numerous joints, and it is not easy to work in narrow places and high places, and depending on the installation situation, it is difficult to position and inject chemicals, and it takes lots of time to remove the liquid pool.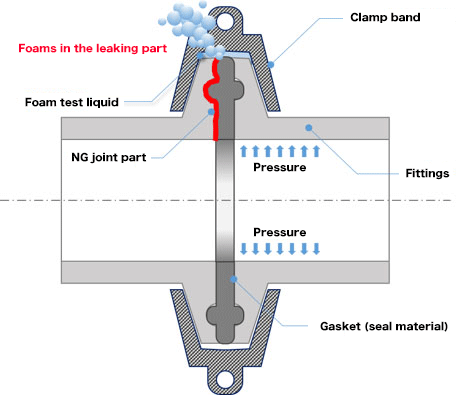 Nissho Astec's side hole clamp band "iPEEK CLAMP" can solve the above problem.
The feature point lies in two small holes on the side of our clamp band. With conventional products, in time of inspection, we could only do from the position of the bolt but iPEEK CLAMP makes it easy to visually check the joints and gaskets in confined spaces, regardless of the installation direction, and at the same time, greatly improves the degree of freedom in injecting and discharging leak test liquid.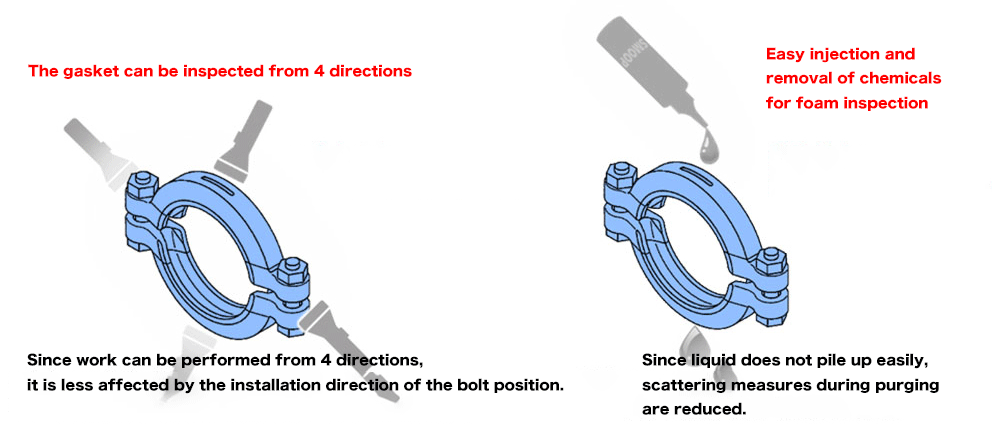 ---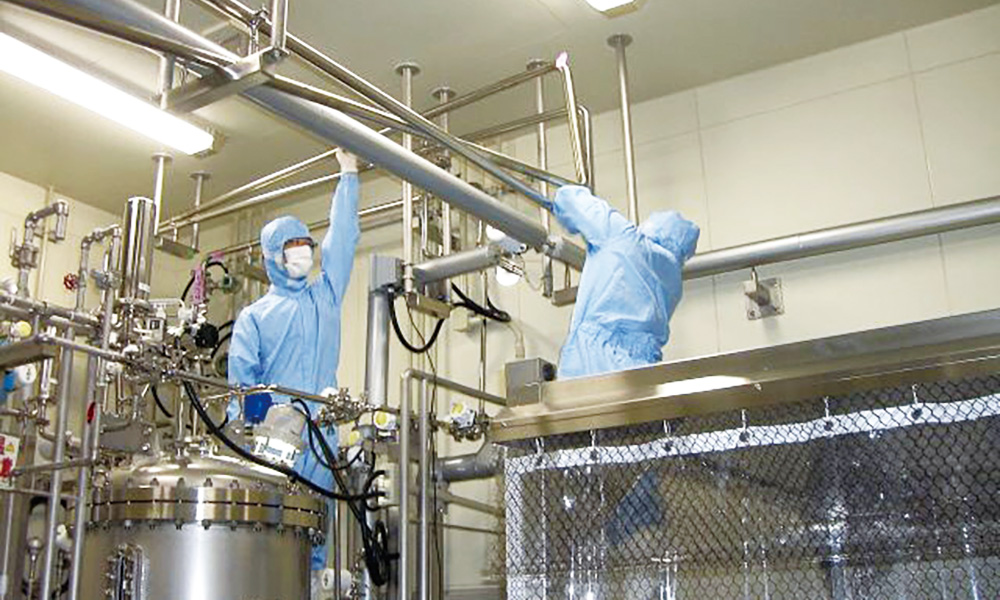 Sanitary piping installation work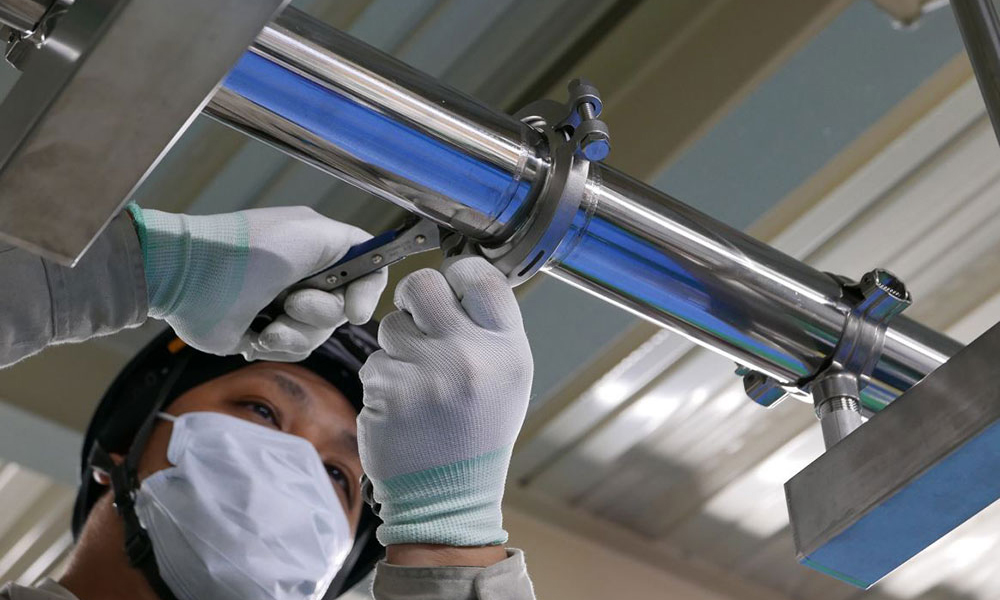 Tighten the clamp band and join the sanitary pipe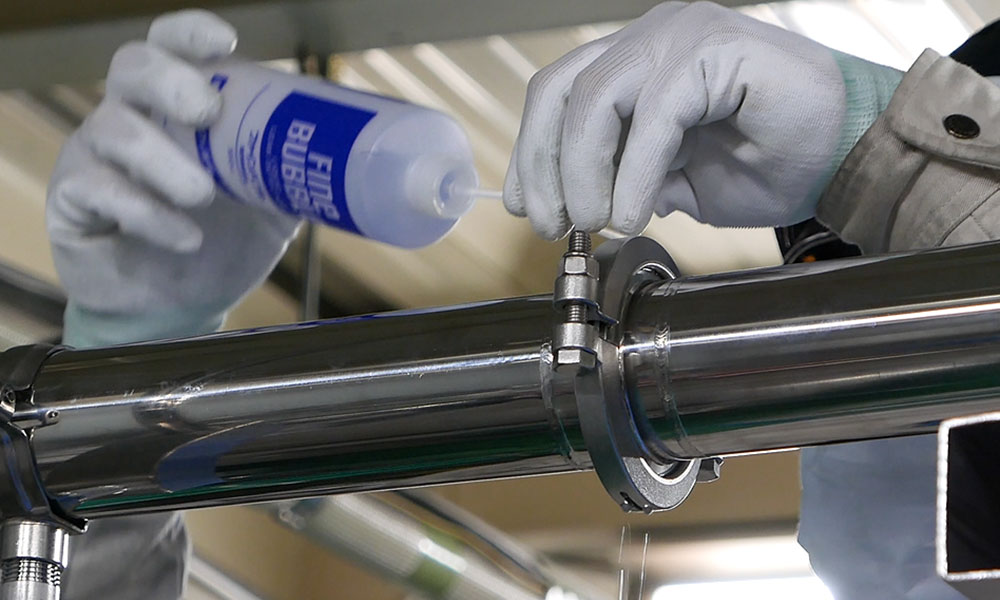 "Foam leak inspection" using a foam inspection agent
Example of installation of iPEEK CLAMP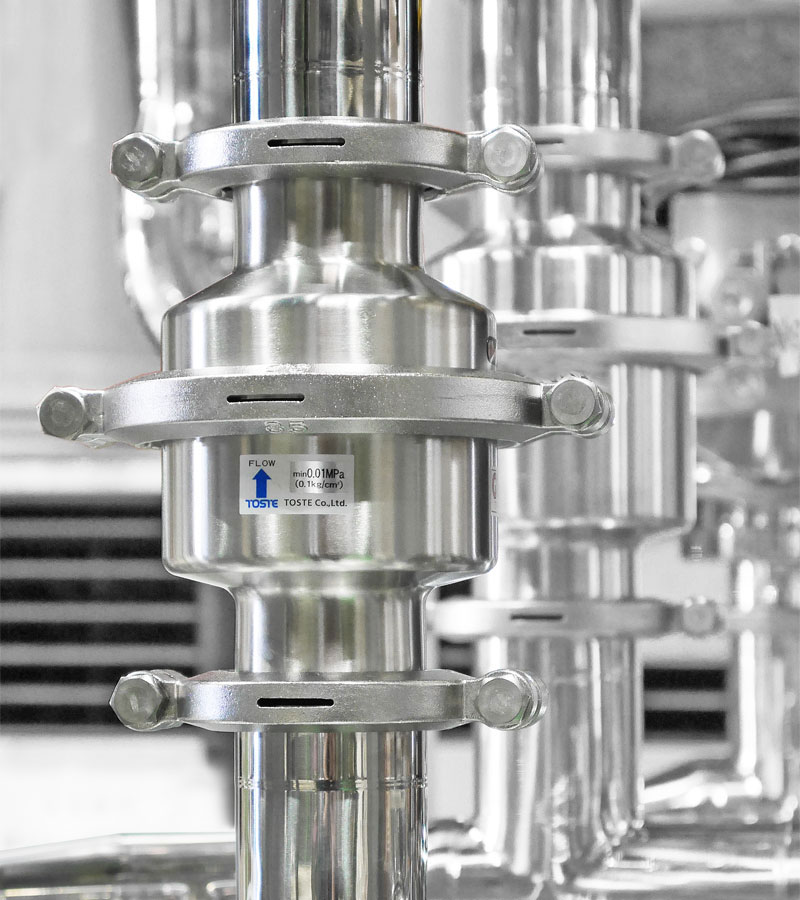 iPEEK CLAMP installed in the unit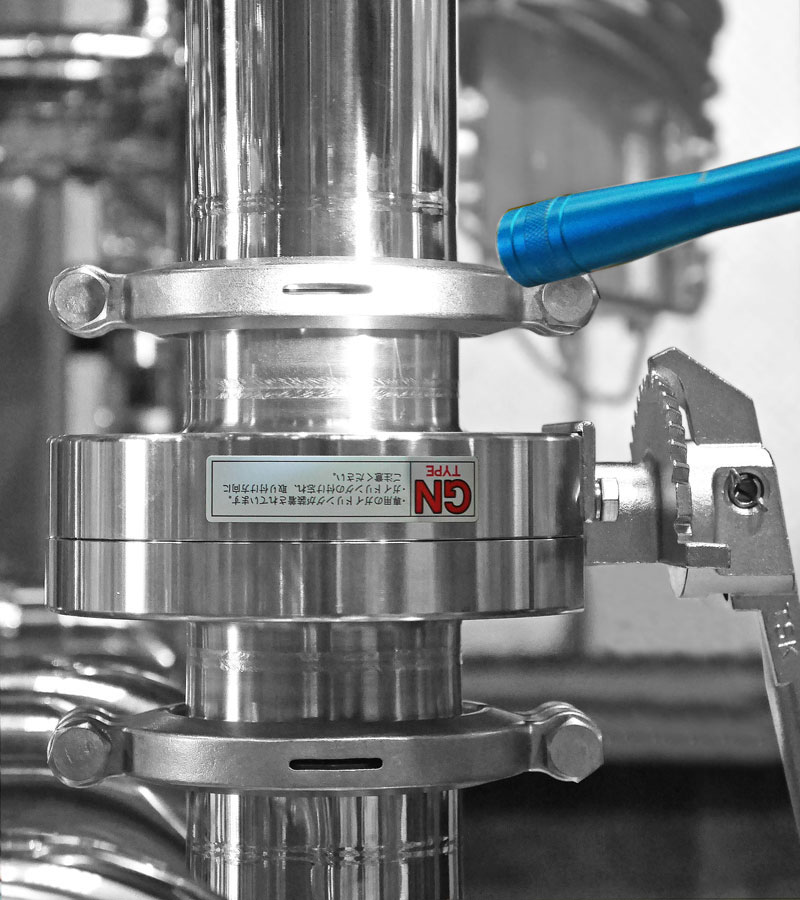 Check gasket color * from side hole
* Gaskets have different colors for identification of composition and time of replacement.
Side hole type and normal type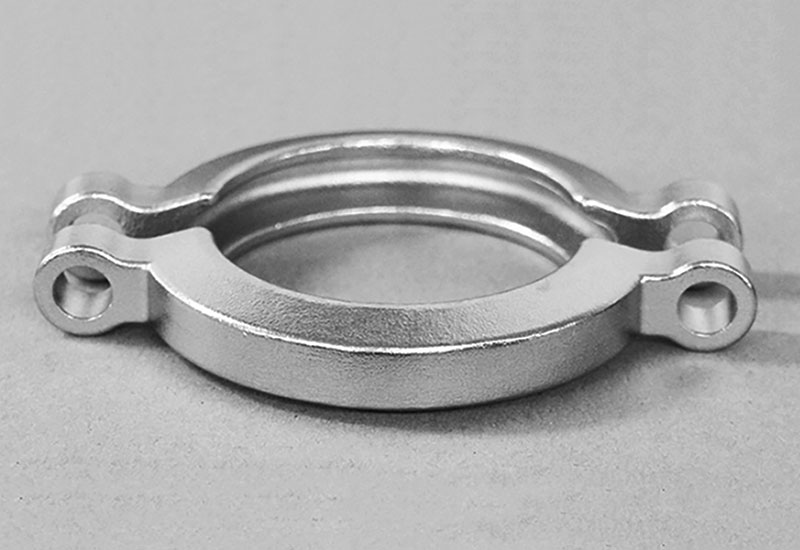 Normal clamp band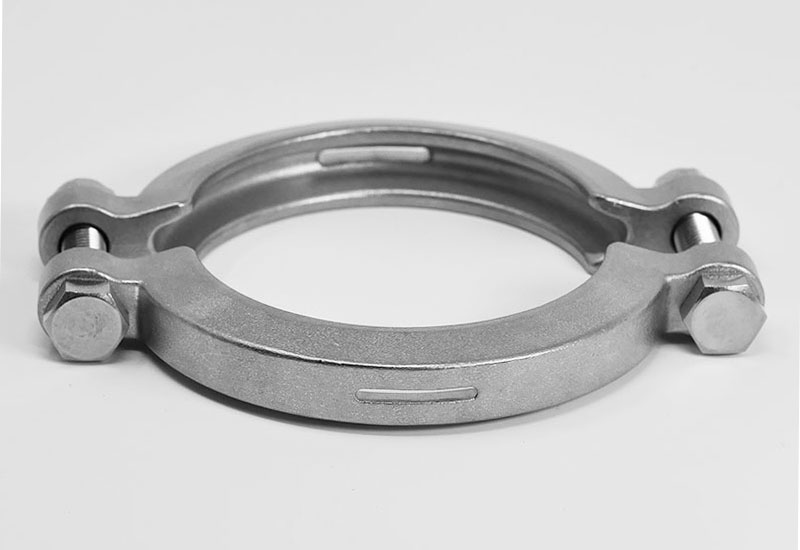 Side hole type
* Both bolts and nuts are included.
Assortment of clamp bands
In addition to 2D clamp bands, we have 2K and 3K types. Please check the size and shape of each product in the product-detail page.
---
Side-hole type clamp band
General clamp band