Acquiring new welding technology – Fiber Laser Welding
Like YAG welding, fiber laser welding discharges laser beam as power source. However, in this new welding technology, the laser is generated in the oscillating fiber and discharged from the torch through the output fiber.
Nissho Astec acquired a fiber laser welding machine in 2019. With this new machine, we are working on diversifying our product range, improving welding accuracy, and shortening welding time.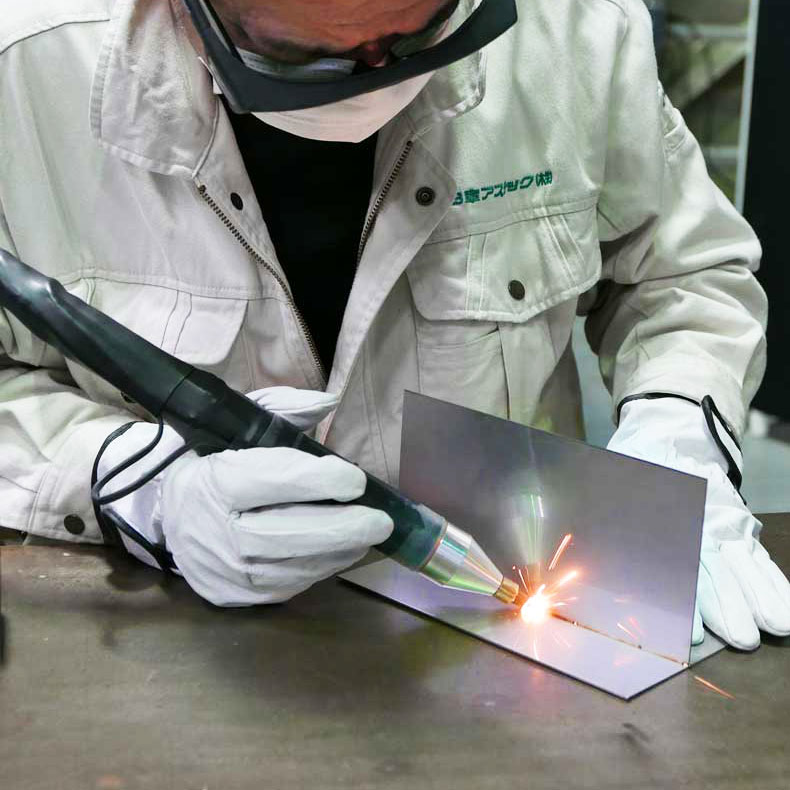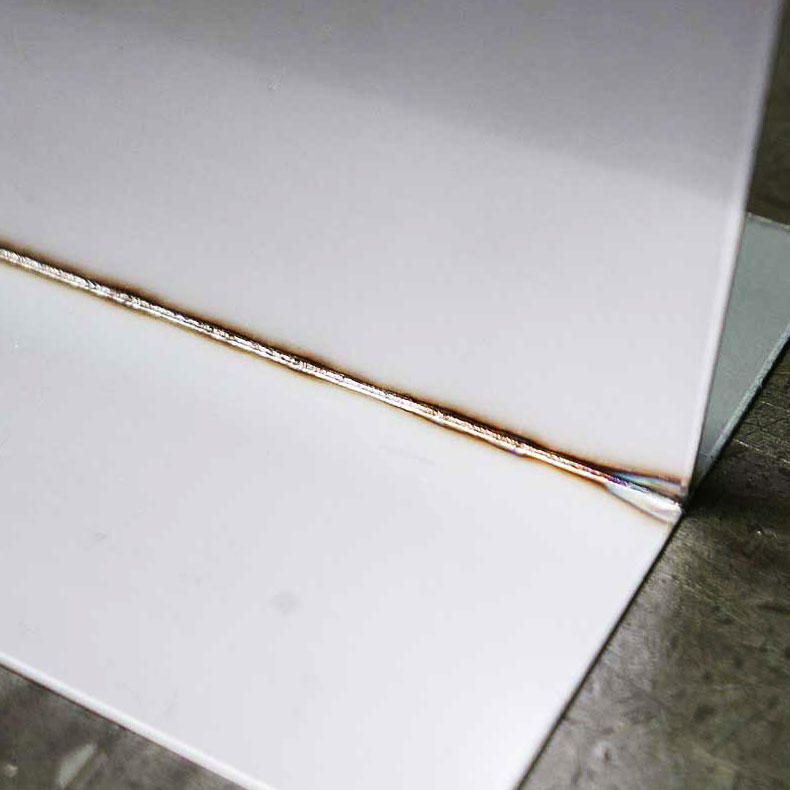 Comparing with other general welding techniques like TIG welding, fiber laser welding provides a much higher concentration of laser energy. Therefore, the welding heat does not spread over a wide area, instead the welding heat is released in a narrow and deep area. Also, the beam quality of CW welding (continuous wave welding) is excellent, therefore providing a more beautiful finish than YAG welding.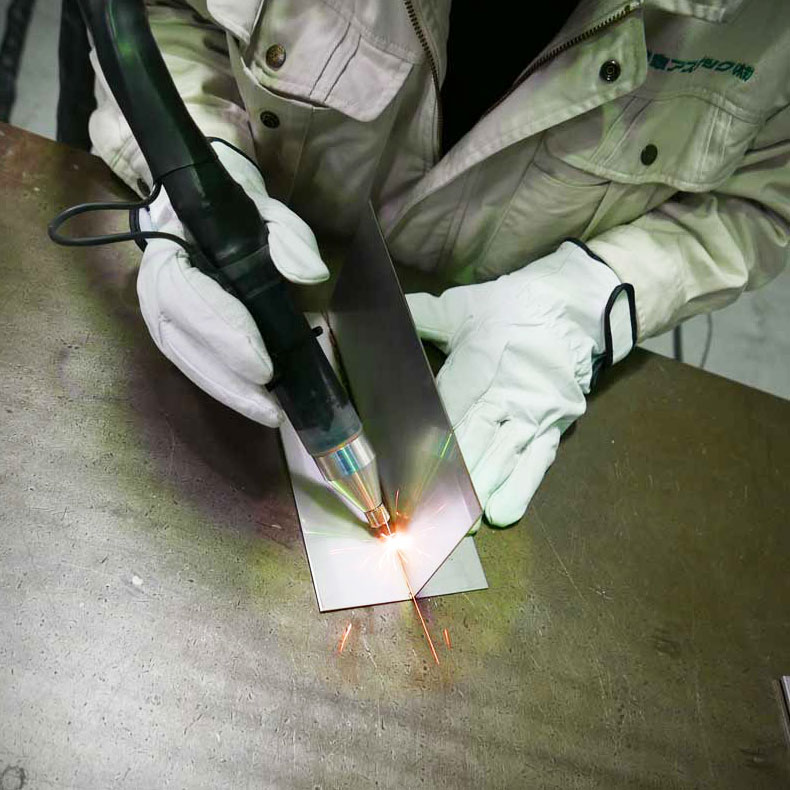 Regarding the welding speed, it seems that by using fiber laser welding technique, desired welding process takes less than half the time consumed by using other welding techniques.
By replacing the carbon tip on the torch tip, welding of T-shaped parts such as containers can be done smoothly.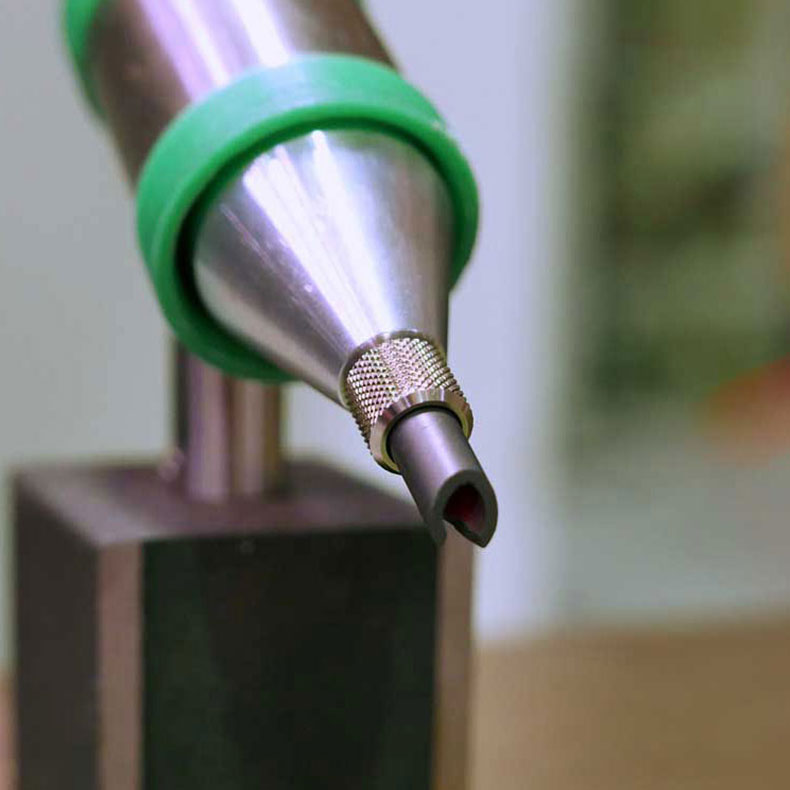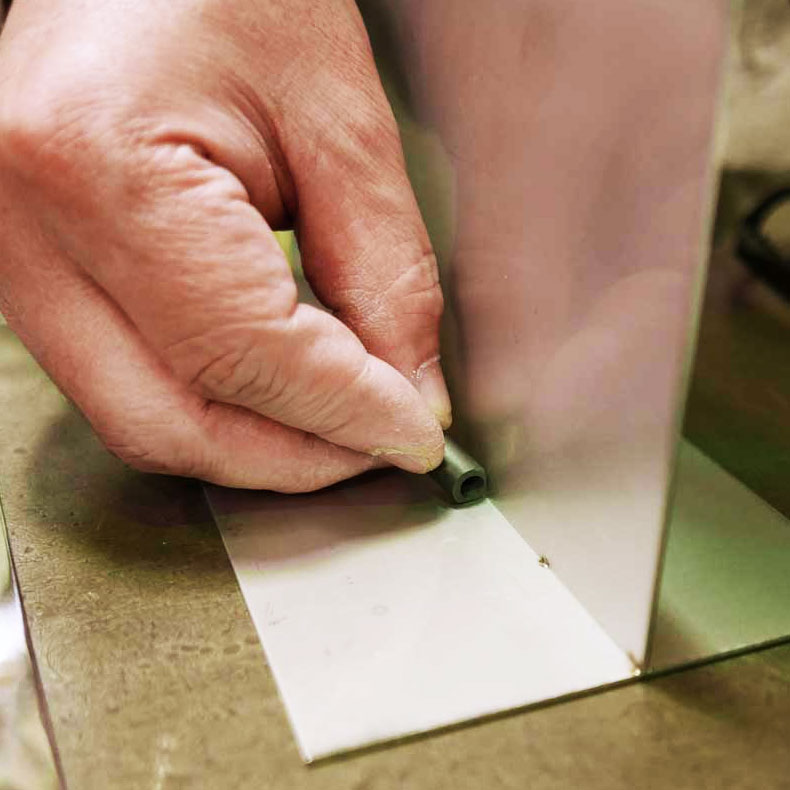 Fiber laser welding not only enables the expanding the processing variations of non-piping products such as boxes and containers, but also allows us to develop jigs for SUS stainless piping and expand its effectiveness to a wide range of applications.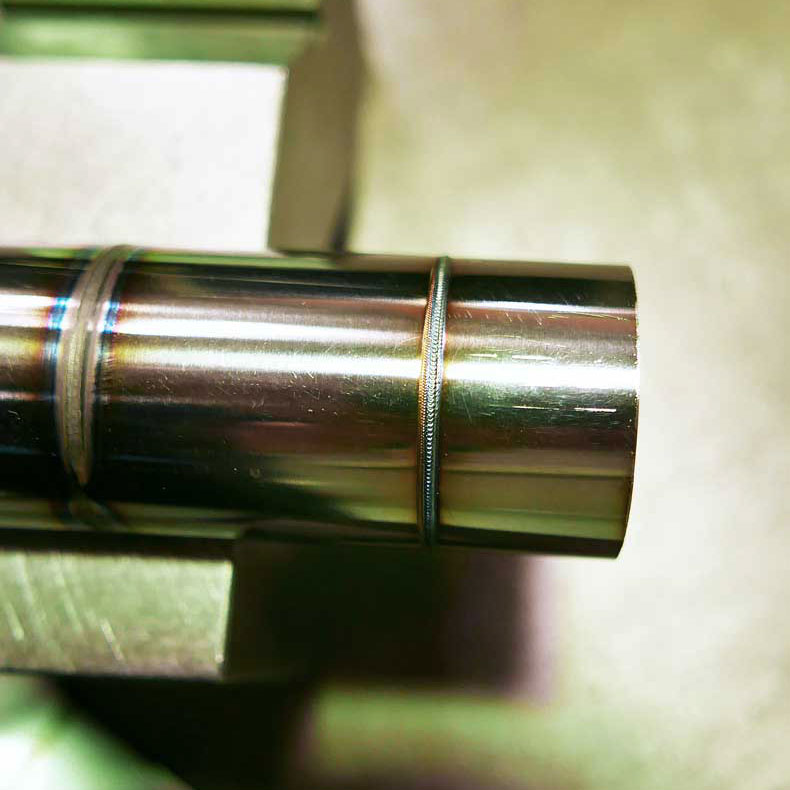 Features of Fiber Laser Welding
1. Distortion is unlikely to appear in the final product
2. Fine and stable spot welding is attainable
3. Seam welding and cutting are possible in a short time
In conclusion, fiber laser welding has much more attractive features than conventional welding.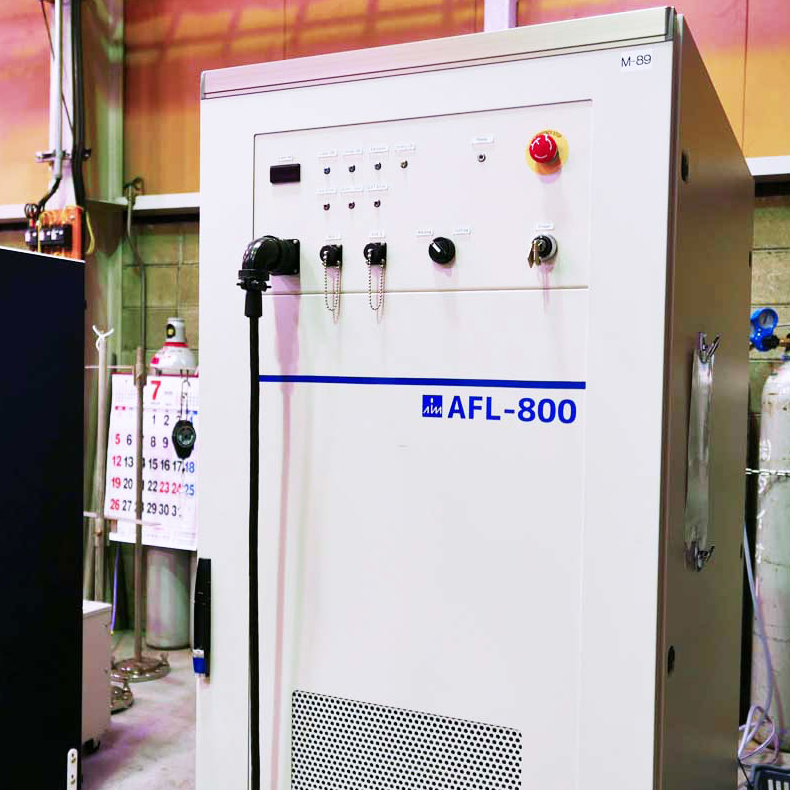 Fiber Laser Welding Machine from AMI Co., Ltd.
Model AFL-800 (800W)
Video of Fiber Laser Welding