Fiber laser welding: Flat plate butt joint / T joint welding
In fiber laser welding, a laser like in YAG welding is emitted, but the laser is generated in the oscillating fiber and emitted from the torch through the output fiber.
Nissho Astec started using a fiber laser welder in 2019. We are working on diversifying the processed products line, improving welding accuracy, and shortening welding time.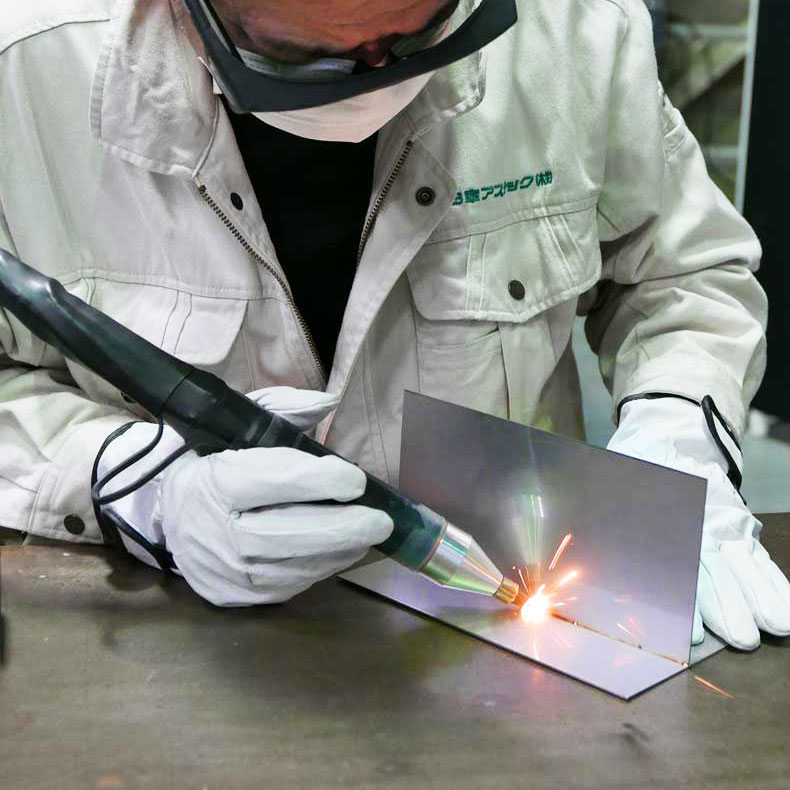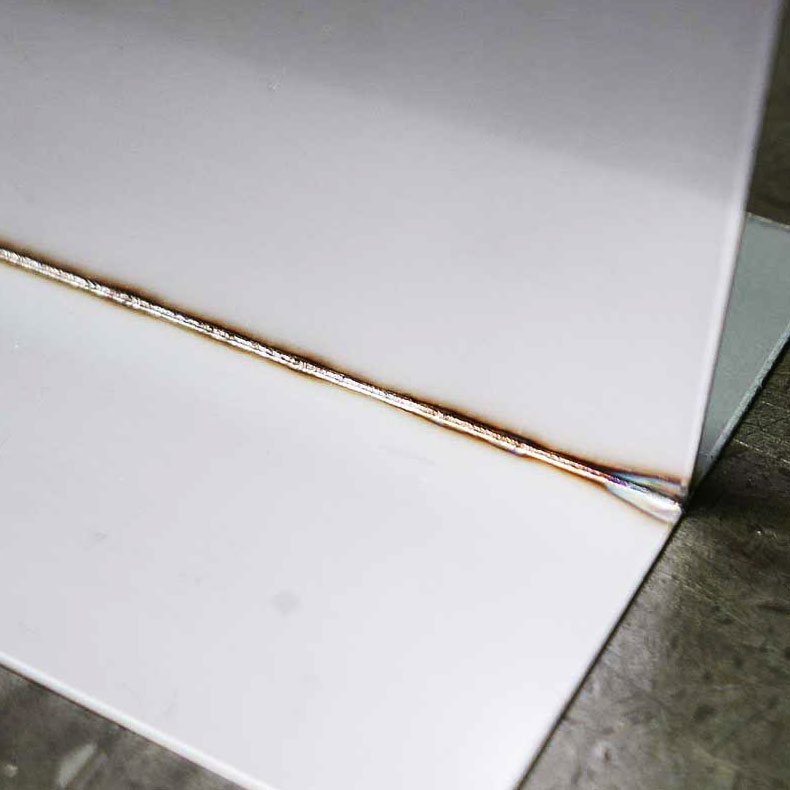 Welding using fiber laser has a much higher concentration of laser energy than general TIG welding. Therefore, the welding heat does not spread over a wide area, instead the heat is released narrowly and deeply. In addition, the beam quality of CW (continuous wave) oscillation is excellent, and CW seam welding can achieve a more beautiful finish than YAG welding.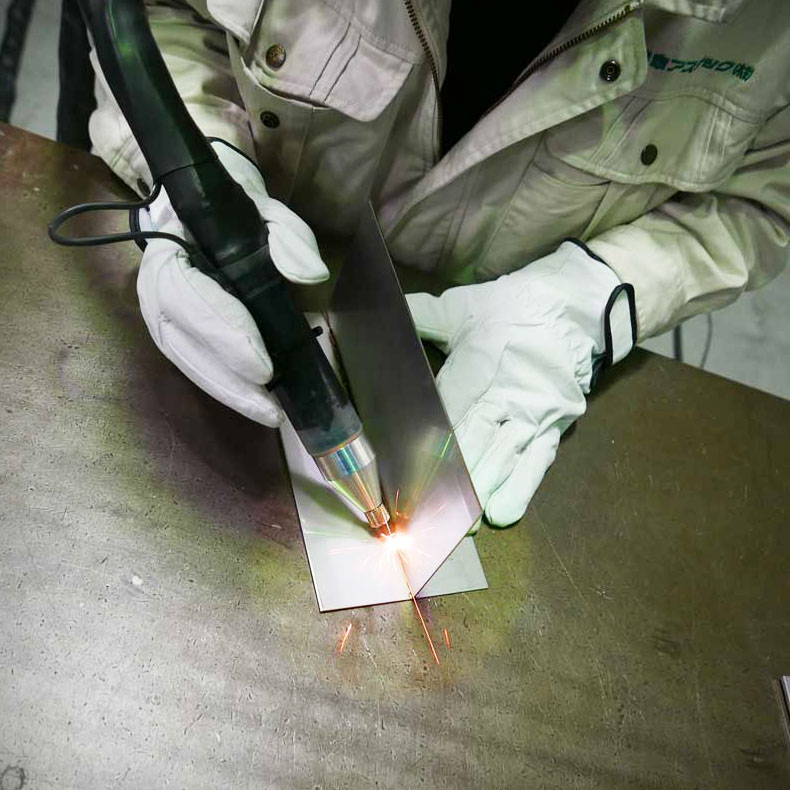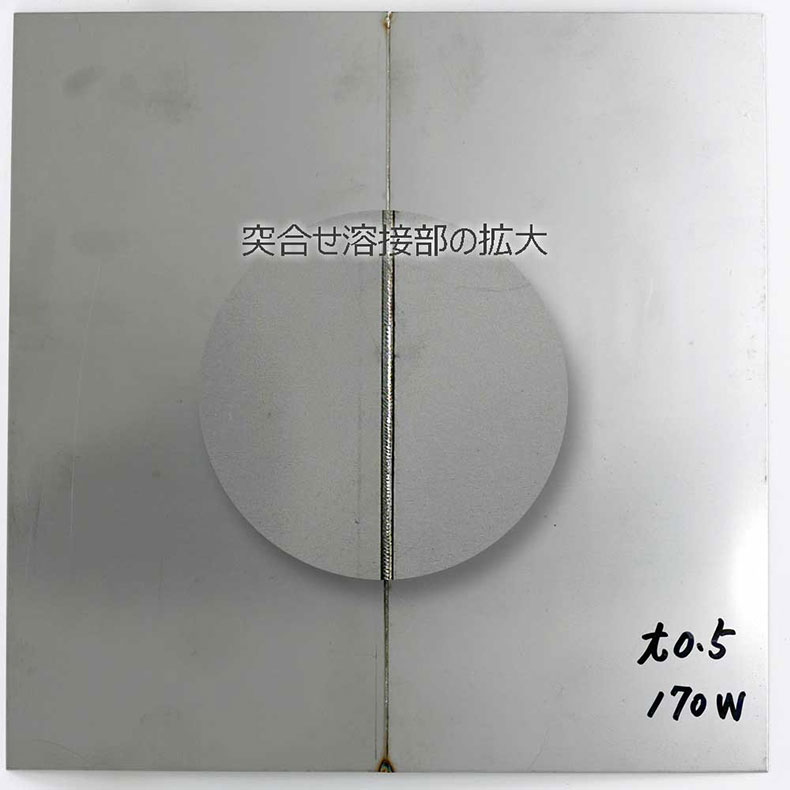 Regarding the welding speed, it seems that the welding time required when using fiber laser is half the time usually taken by usual welding methods.
By replacing the carbon tip at the tip of the torch, welding of T-shaped parts such as containers can be performed smoothly.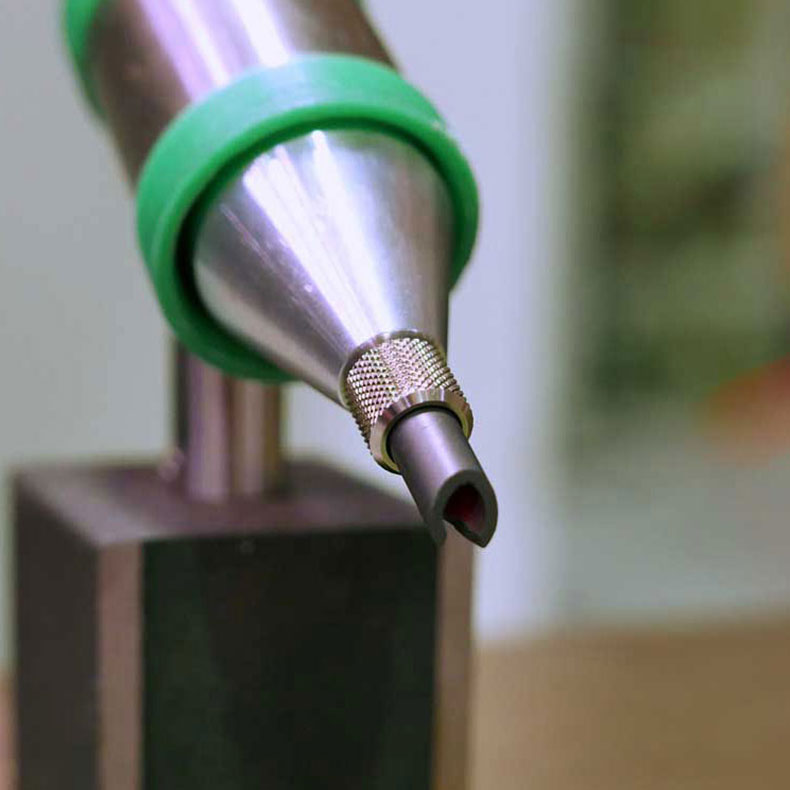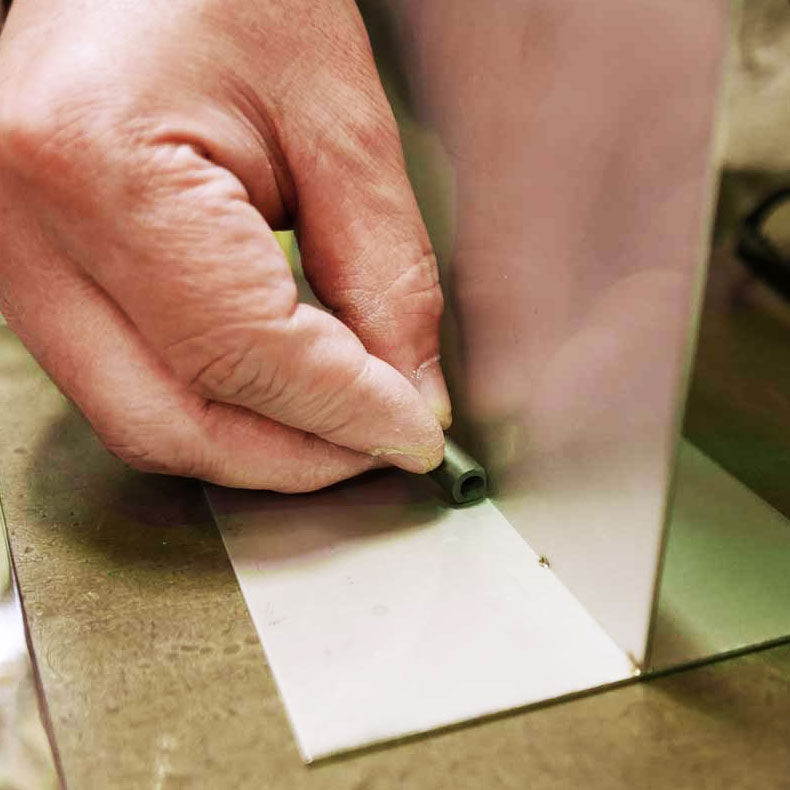 For fiber laser welding, we are trying to expand the use-case of fiber laser welding not only by increasing the processing variations of non-piping products such as boxes and containers, but also by devising jigs for SUS stainless steel piping.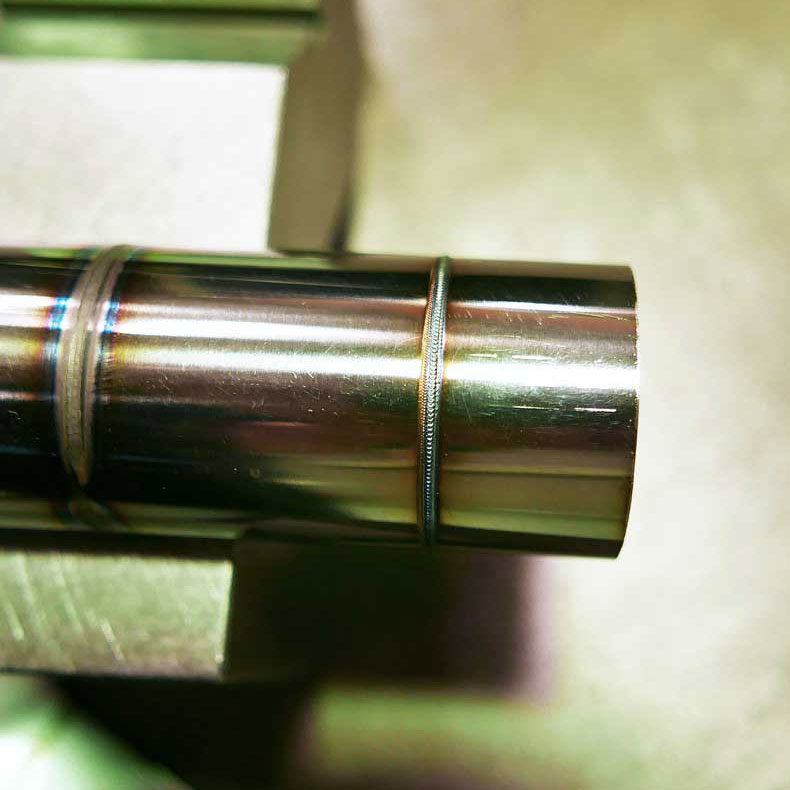 Features of Fiber Laser Welding
1. Strains rarely appear
2. Fine and stable spot welding is achievable
3. Seam welding and cutting are possible in a short time
Such features make fiber laser welding technique more superior than other usual welding methods.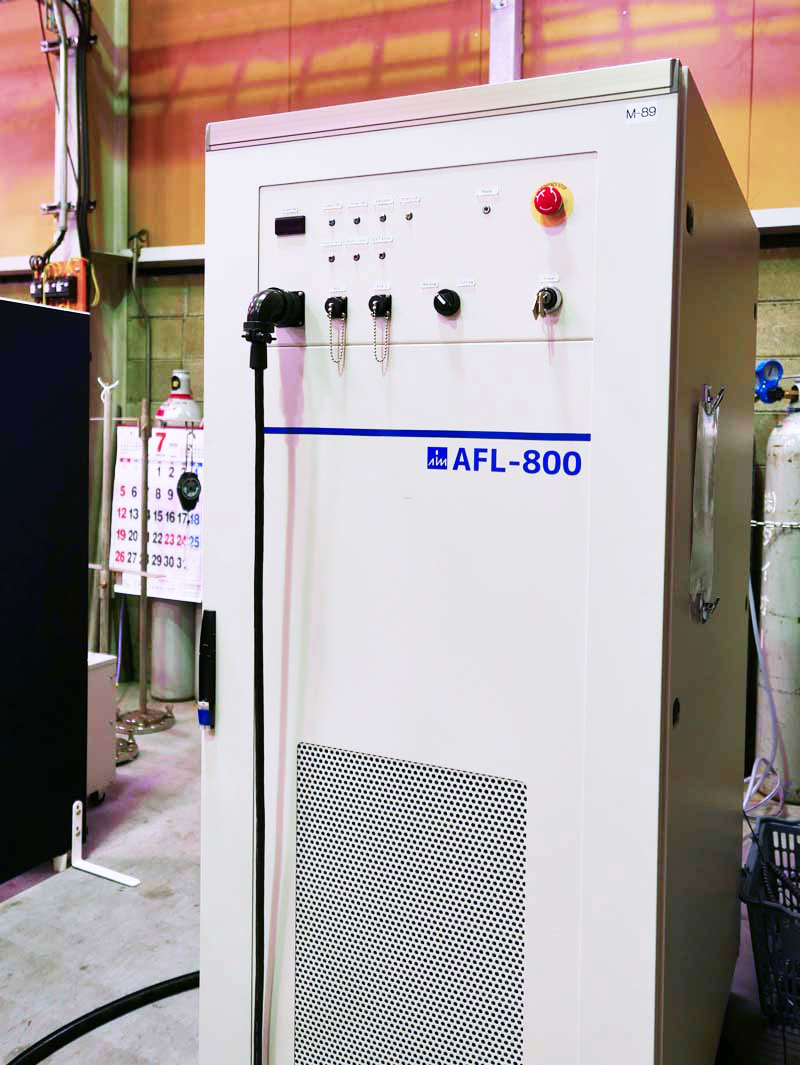 Fiber laser welding machine AMI AFL-800 (800W machine)
Some photos about fiber laser welding