Manufacturing of high purity gas piping ~ Bending of thin tubes by CNC 3D pipe bending machine
At our factory, we manufacture high-purity gas piping, which is indispensable in semiconductor industry, in a clean room. In this article, we will introduce about our pipe bending process, which is one of the most important processes.
CNC 3D pipe bender is a machine that accurately bends pipes for high-purity gas piping by using numerical control. By inputting numerical values from the drawing, it is possible to bend the tube accurately, quickly and precisely.(Standard Accuracy Electric-powered for Normal R Bending CNC 3-axis Pipe Bender, produced by Opton Co., Ltd.)
---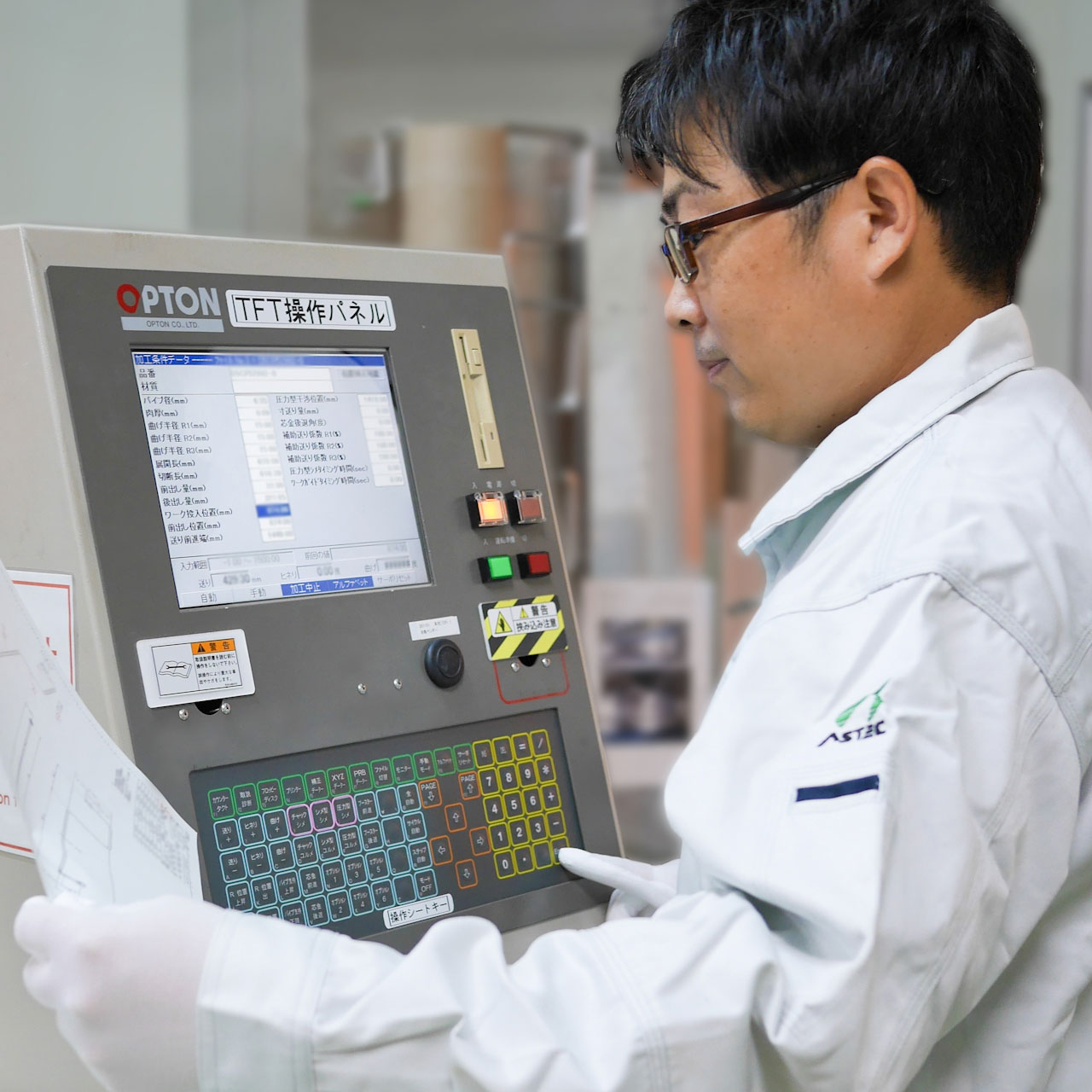 1.Input bending data from the technical drawing to the CNC operation panel.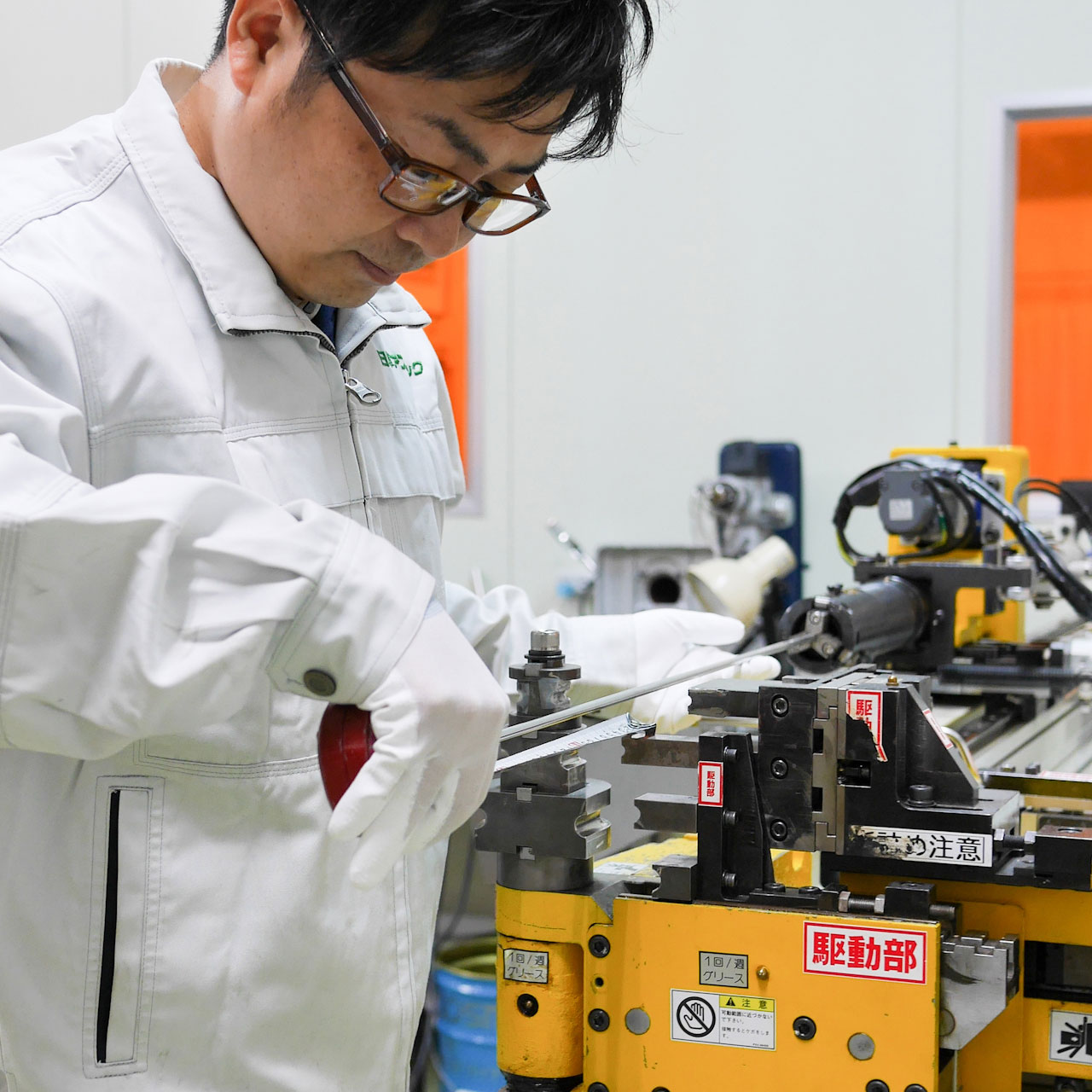 2.Install the workpiece on the 3D bender.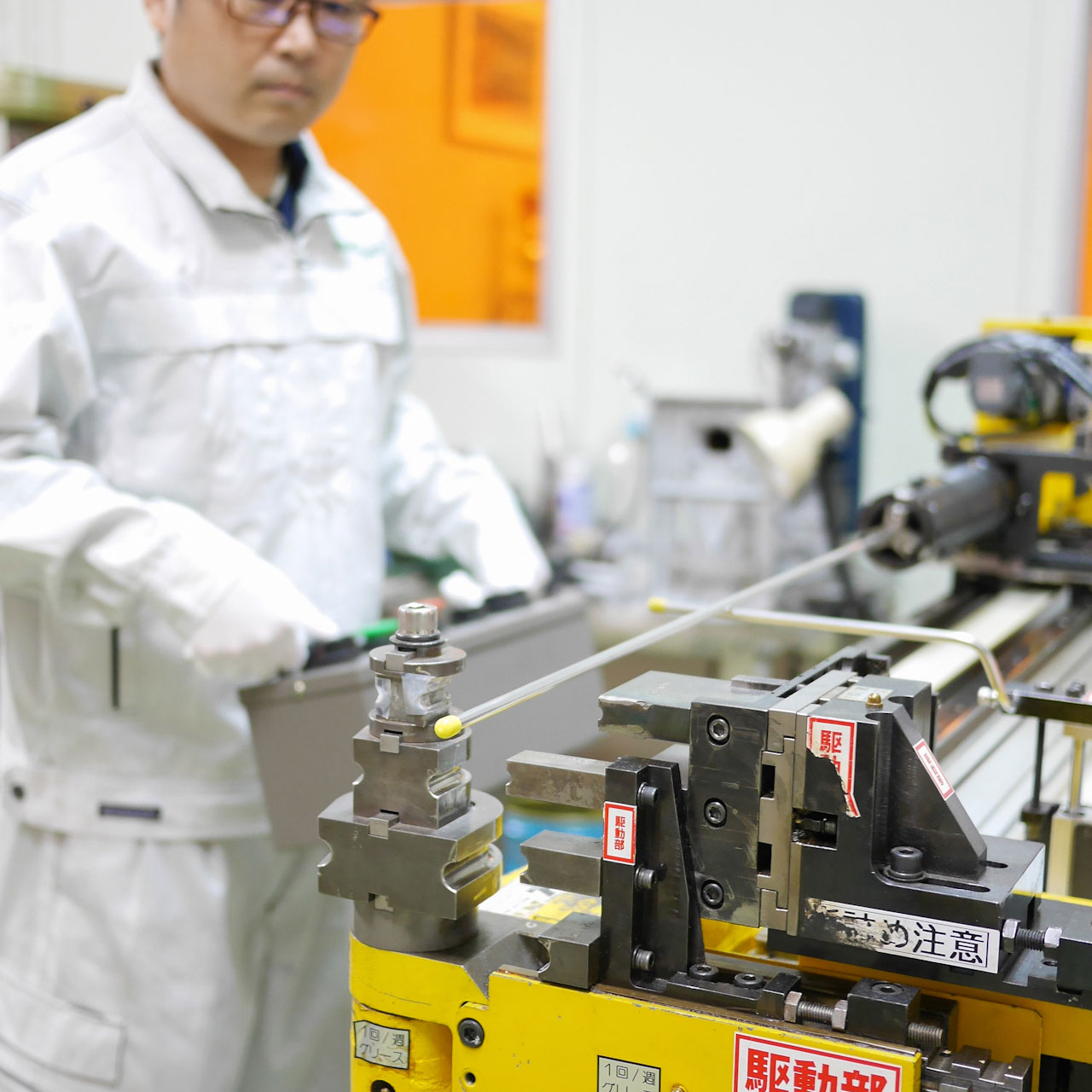 3.Start the bending process.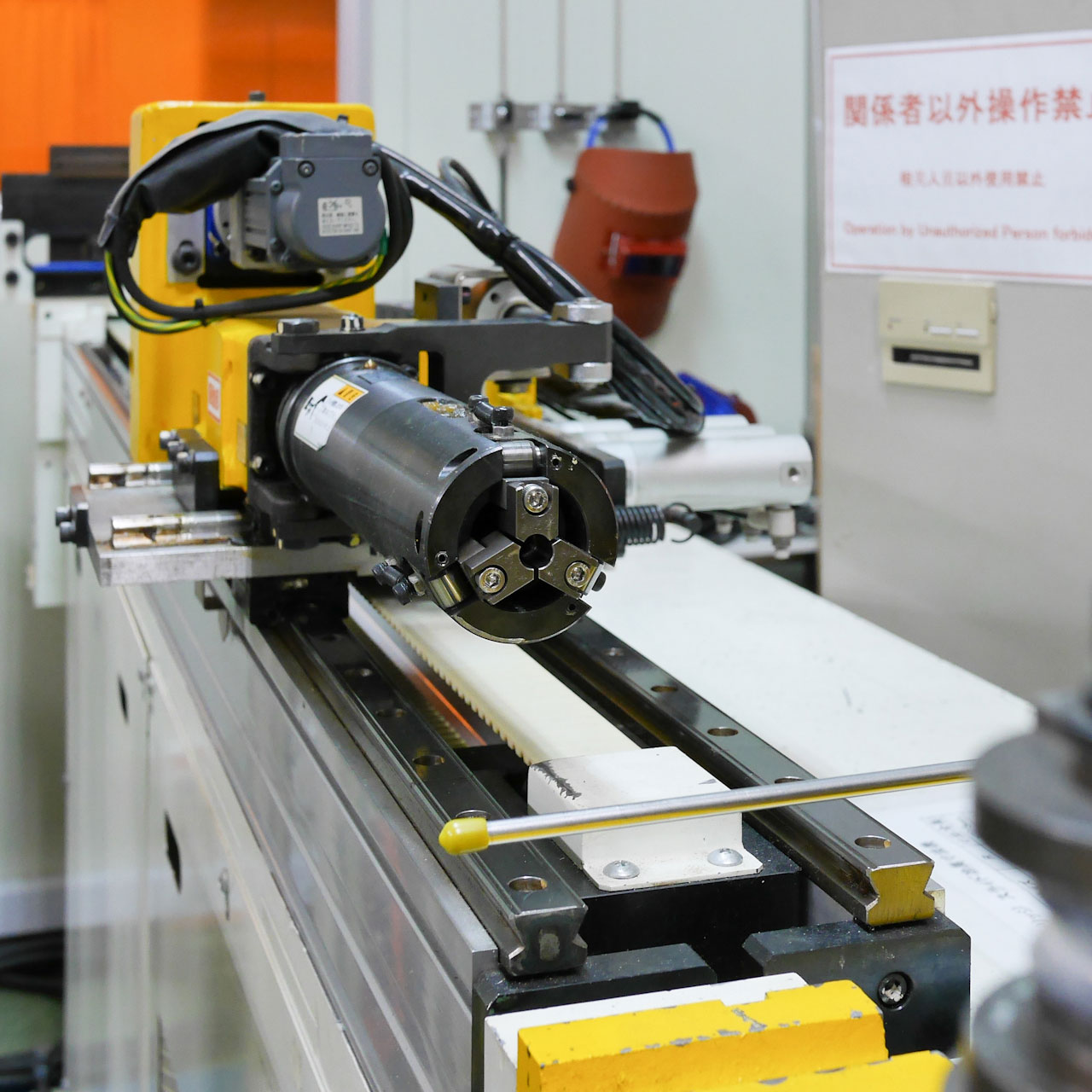 4.High-purity gas piping material bent with high accuracy. The 3D bender can perform more complicated bending patterns.