Wooden box packaging work
I. TP-S 165.2 x 5 x 6000 (mm): Wooden box packing work of long stainless steel pipes TP-S 165.2 x 5 x 6000mm 53pcs

No.1 Steel Pipes to be exported this time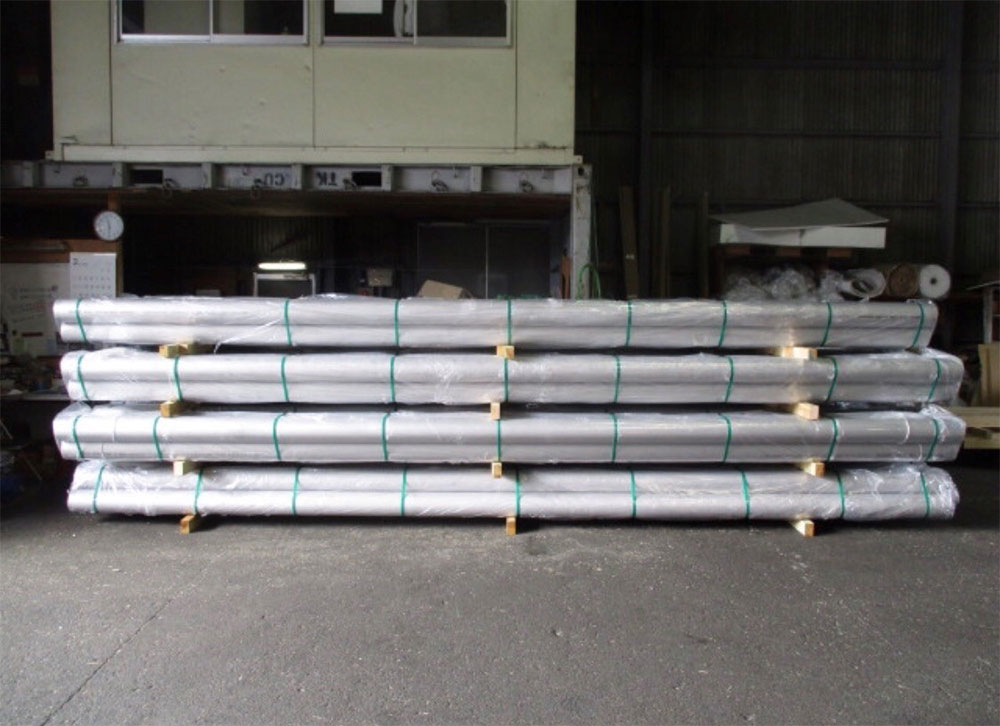 Packaging at loading time: 4 bundles and 1 pipe, 53 pipes in total.
No.2 Making of wooden box: 1 bundle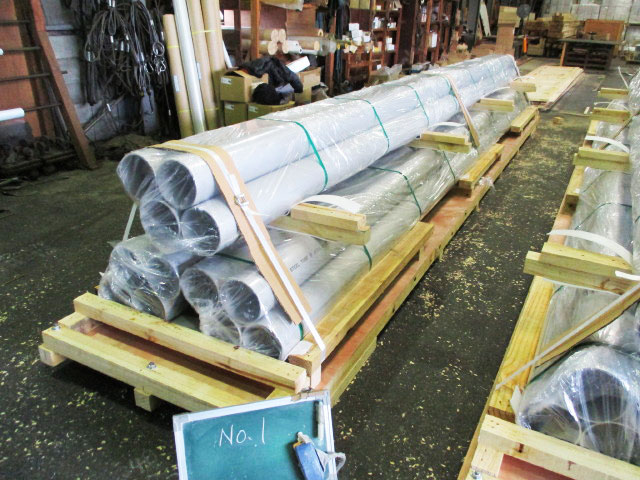 1 Case contains 3 bundles (12pcs)
No.3 Making of wooden box 2 – Vinyl curing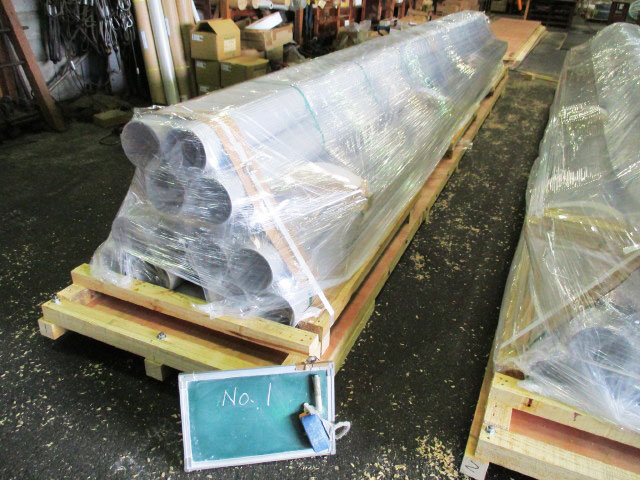 Vinyl curing after bundling by PP band.
No.4 Making of wooden box – 3 Veneer enclosure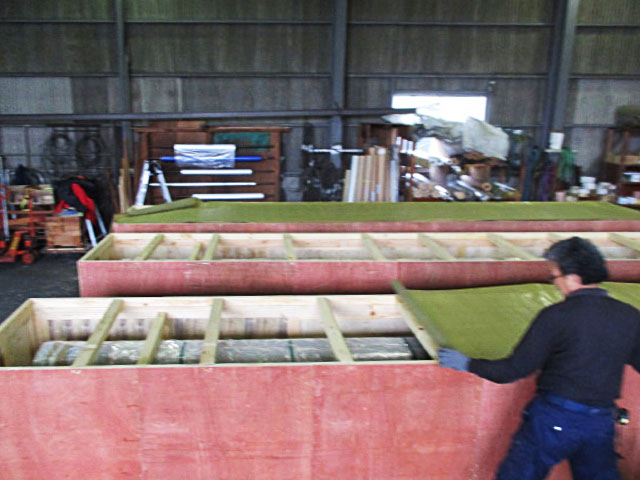 Put the veneer on the side. Put the reinforcing material on the bottom side of the lid as well.
No.5 Making of wooden box – 4 Completion
Completion. All wooden materials used are already fumigated.
※ 4 cases in total (48pcs). Remaining 5pcs are packed as 1 case for next exporting time.
II. Vanning work of long stainless steel pipes TP-S 165.2 x 5 x 6000mm 48pcs
No.1 Inside of 40ft HQ container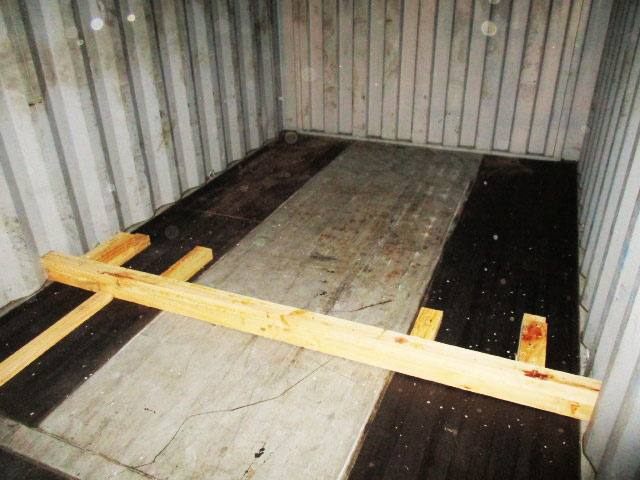 Setting up in the back of the container to have the position fixed.
No.2 Lifting a wooden box with an overhead crane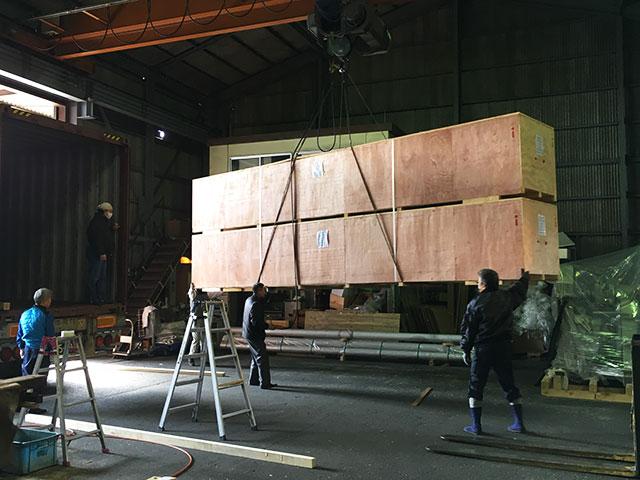 Wooden boxes are bundled with PP band.
No.3 Insert in container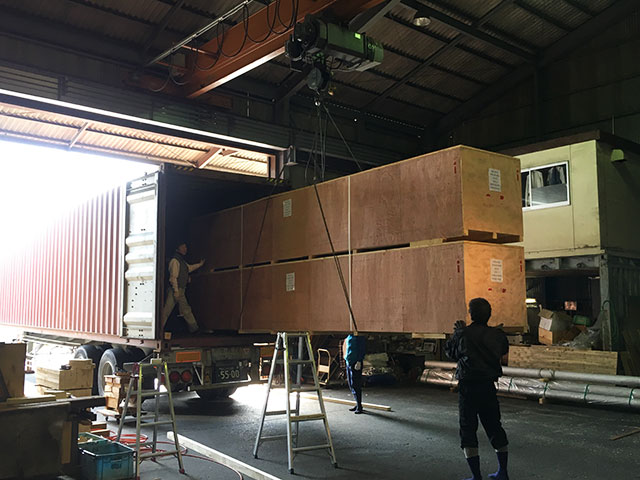 Insert the bundled wooden boxes onto the truck.
No.4 Using forklift to insert boxes into container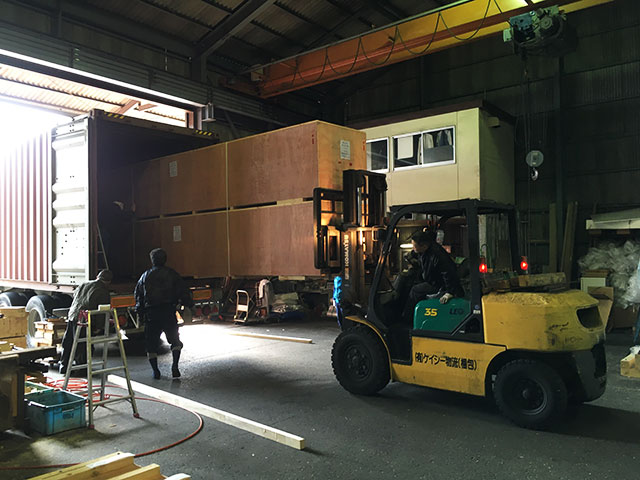 Lift the end of the wooden box with a forklift and press it.
No.5 Align to the center of the container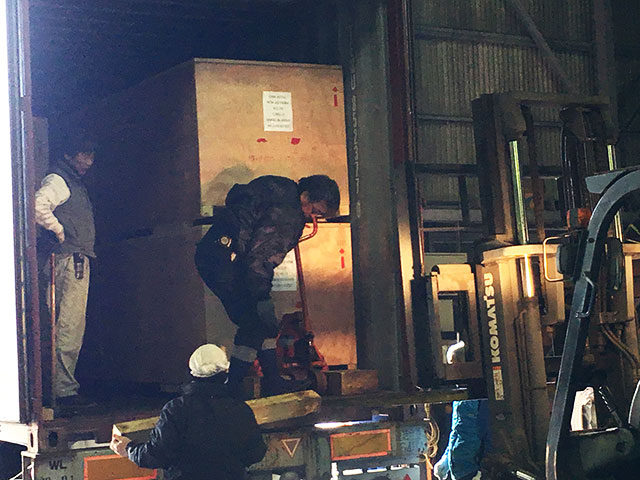 Using fork lift to lift up the box then push it toward the back of the container.
No.6 Detainment, curing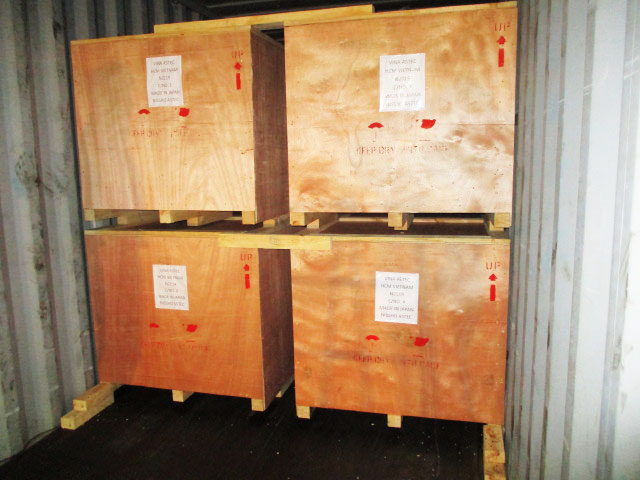 In order for boxes to not moving inside the container, the leg part of the boxes are fixed to the container's floor.
No.7 Curing by PP band.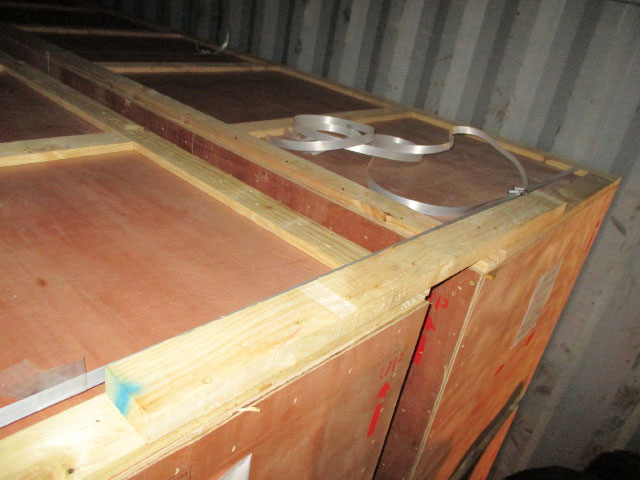 Inside the container, boxes are bundled together by PP band.
No.8 Other goods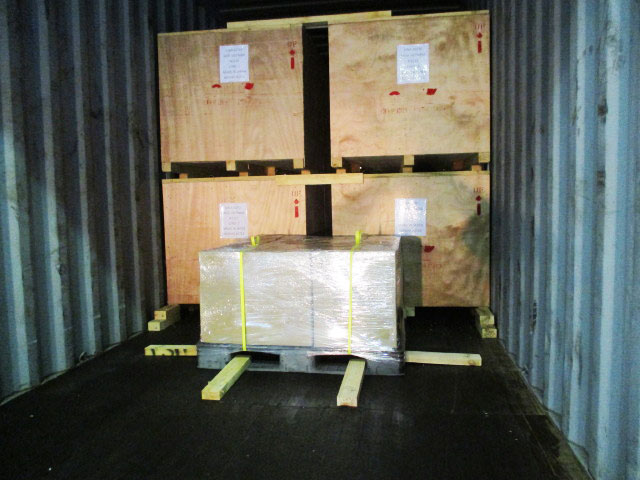 For the remaining space of the container, 400pcs of Policap 150A are stocked.