45 Degree Elbow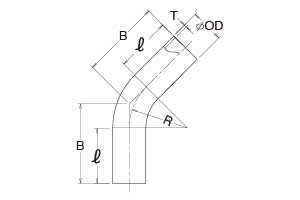 45 Degree Elbow
Explanation / Description
For searching products with diameter in inch size, please choose 'Inch Size' tab.
For bending R of 90 degree elbow and 45 degree elbow, we are using JIS B2312 bending standard.
For products with ( ) attached to products' dimensions, please contact us for more information.
Size (mm) SUS304SUS316SUS316L
: 2018/12/14
Copyright © NISSHO ASTEC CO.,LTD. All rights reserved.