2D Clamp Band Side-hole Type
2D Clamp Band Side-hole Type
---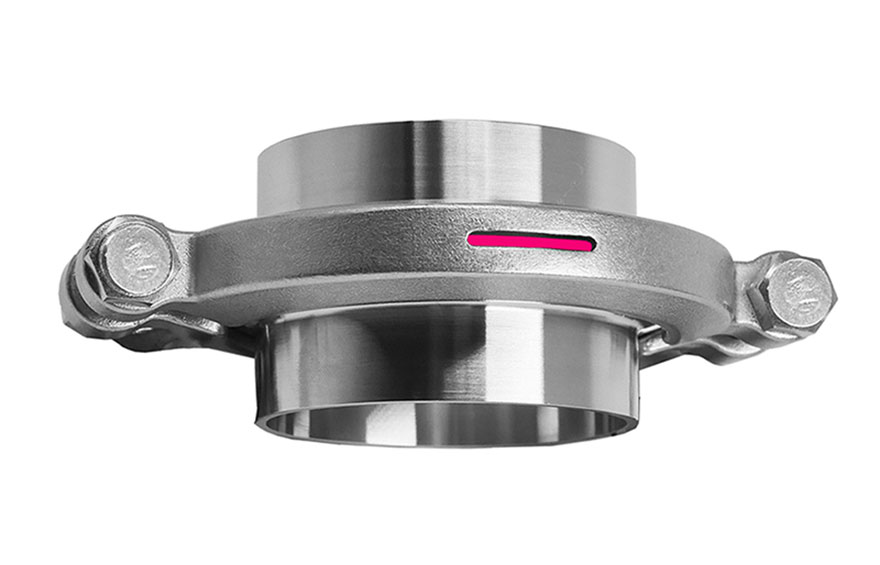 With regard to sanitary process piping, maintainability such as disassembly, reassembly and inspection is important for cleaning work and hygiene management. For that reason, our company has upgraded the normal clampband. A side hole has been added which is very convenient for gasket check and foam leak test. Apart from the bolt position, now with the side-hole, packing test and chemical test can be done at 4 spots. This is expected to greatly improve the maintainability of sanitary piping.
※This is our company's self-developed product.
※To make it easy to identify, the side-hole is marked with color in the photo.
Feature
Clamps used for joining sanitary pipes have a large difference in the ease of maintenance depending on the position of the bolts. Though the bolt position needs to be considered at the time of tightening, the side hole type solves many of the problems.
The inside part can be checked from the side hole.
Because the inside is visible, it is easy to check the color and condition of the gasket regardless of the position of the tightening bolt.
Useful for foam leak test (snoop test).
In the foam leak test, regardless of the position of the tightening bolt, it is easy to apply or remove the chemical solution and check the presence or absence of foaming.
※ Snoop® leak detection liquid is a product of Swagelok Company. Snoop is a registered trademark of the same company.
Side-hole type and normal type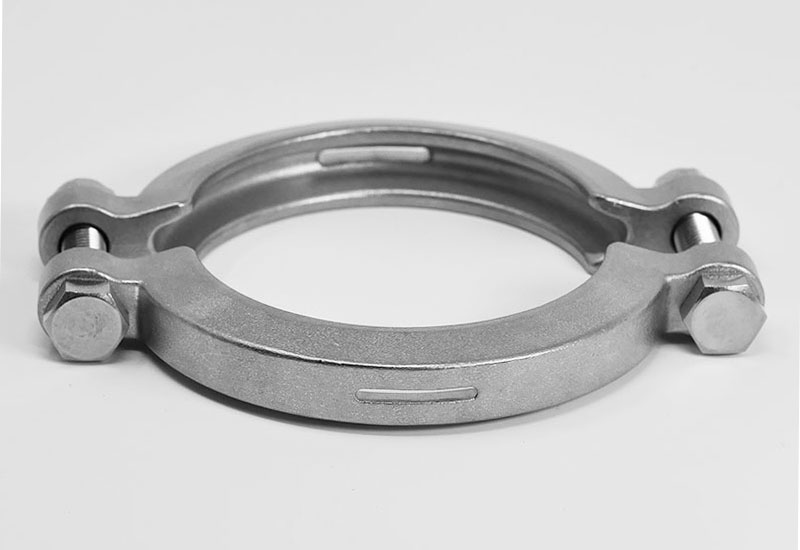 Side-hole type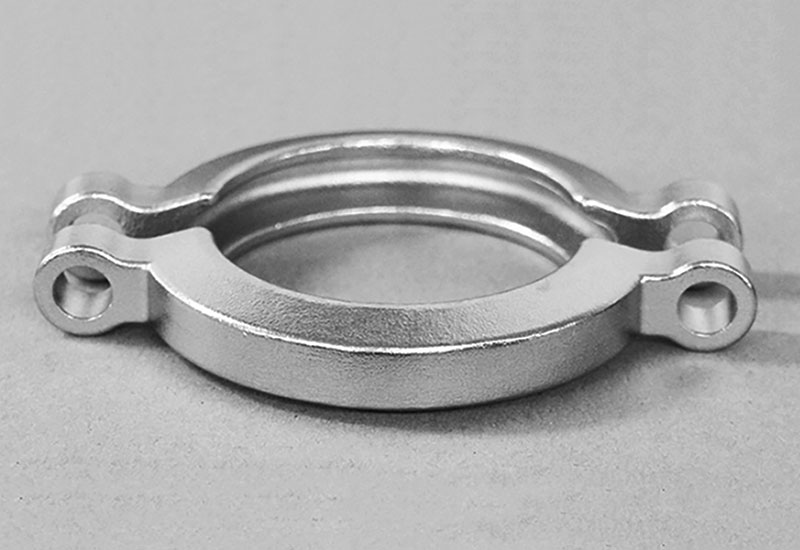 Normal Clamp Band
※Bolts and nuts are included in both types