GOLD EP / GOLD EP WHITE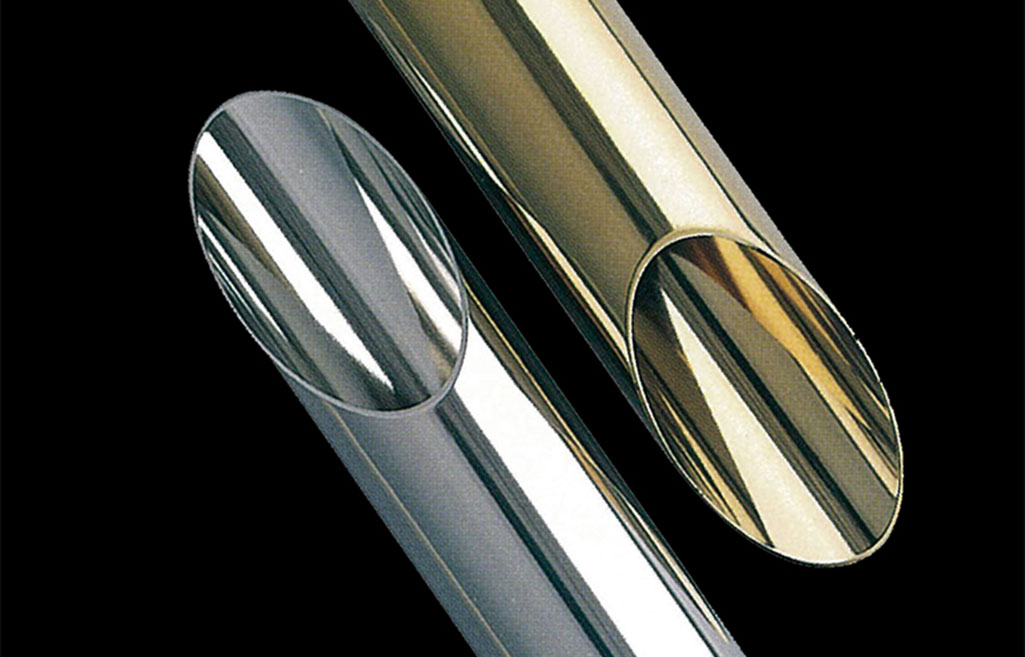 Stainless steel surface treatment technology to solve the problems of ultra-clean technology
GOLDEP( Abbreviation GEP )
GOLDEP WHITE( AbbreviationGEPW )
Utilizing high technology of electropolishing and abundant know-how, we provide customers with GEP/GEPW surface treatment which gives high added value to stainless steel.
Features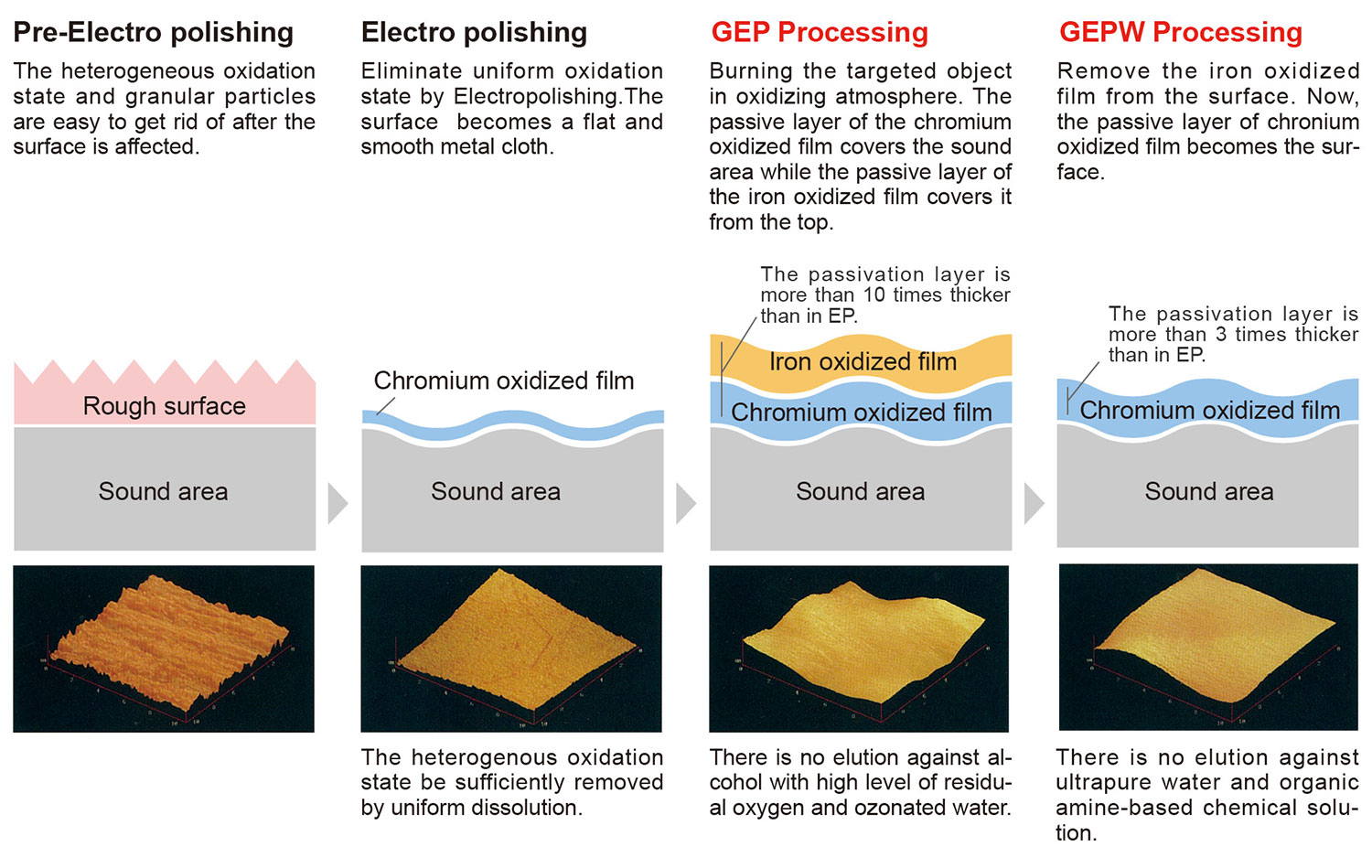 ---
Elution of metal ion and TOC – Total Organic Carbon is at extremely low level.

It is smooth and there is no formation of particle.

Heat resistance is remarkable.

It can be used under hyperbaric conditions.

GEP and GEPW make it easier to process work on different parts, like bending, attaching ferrules or welding.

GIts mechanical strength is same as stainless steel.
GEP treatment products
Objects are burned in oxidizing atmosphere after ordinary electropolishing (EP).
The passive layer of the iron oxide film is formed on the surface, and the passive layer of the chromium oxide film is formed as the second layer structure at the lower part.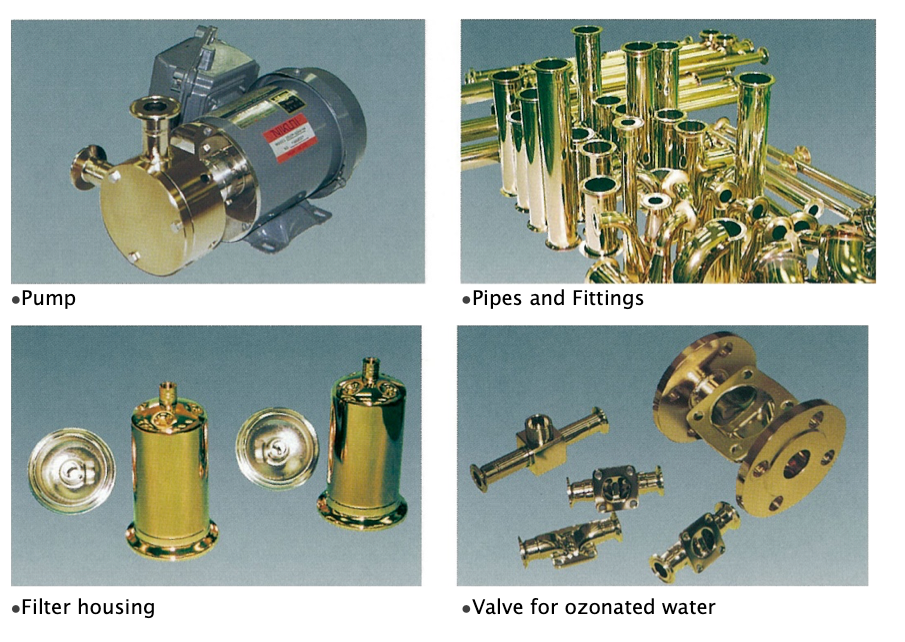 GEPW treatment products
After GEP treatment, remove the iron oxide film on the surface. The surface becomes a passive layer of a strong chromium oxide film.
Suppresses elution to ultra-low levels for ultrapure water and organic amine chemicals.