The Sanitary Prefabrication Work Plant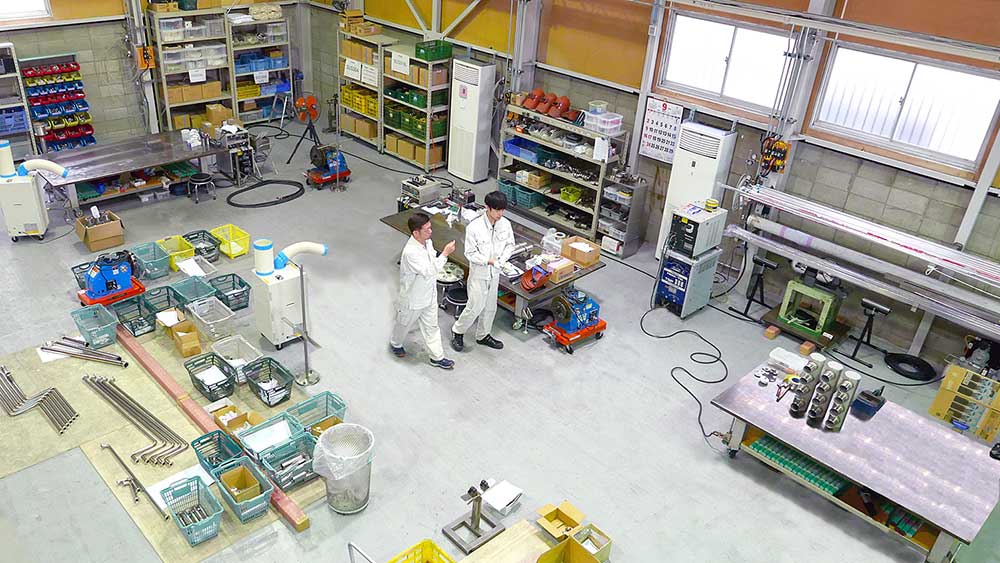 Meishin Third Work Site was established in Toyonaka City, Osaka Prefecture, in 2018, as a satellite factory specializing in processing sanitary pipes, in order to respond to the rapid increase in demand for sanitary products for plants.
At this third work site, our high-performance automatic welding machines are now being operated at full capacity every day.
Sanitary stainless steel pipe processing for specialized clean plants such as pharmaceuticals, semiconductors and fine chemicals factory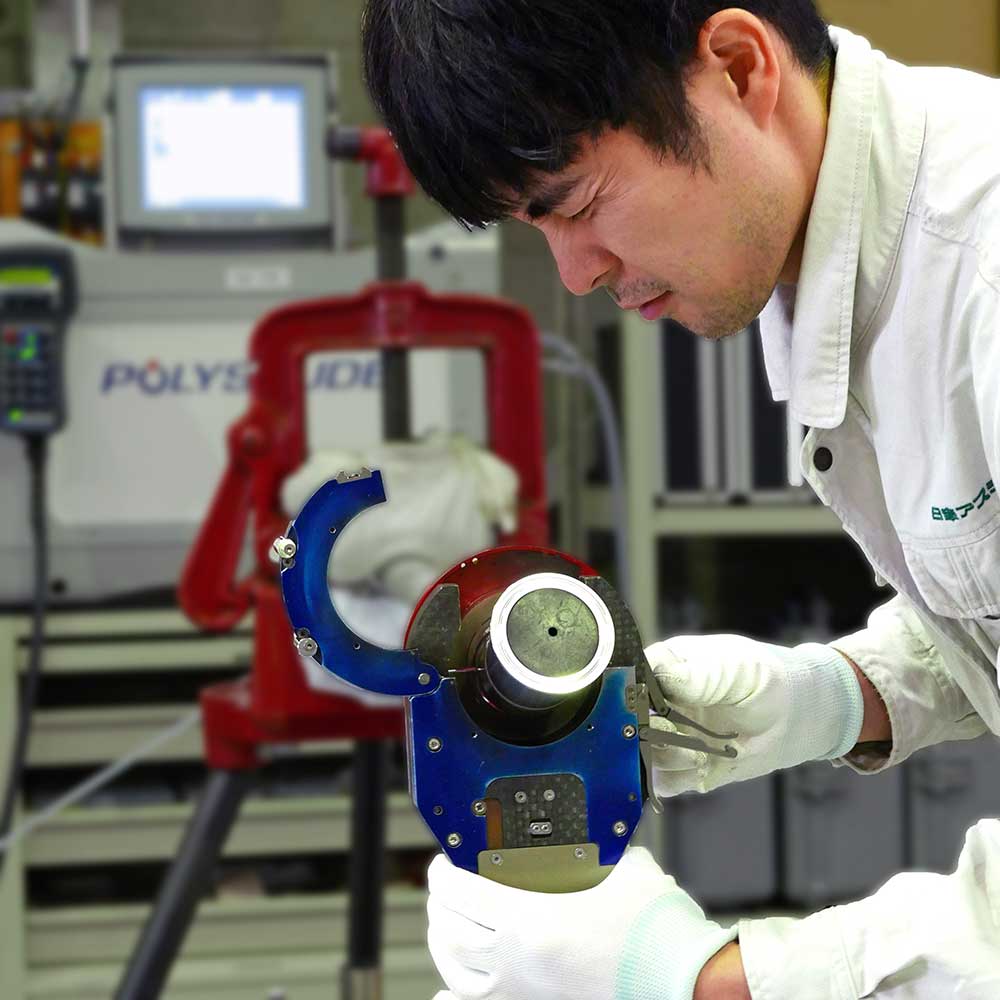 【Automatic welding machine / material setting adjustment】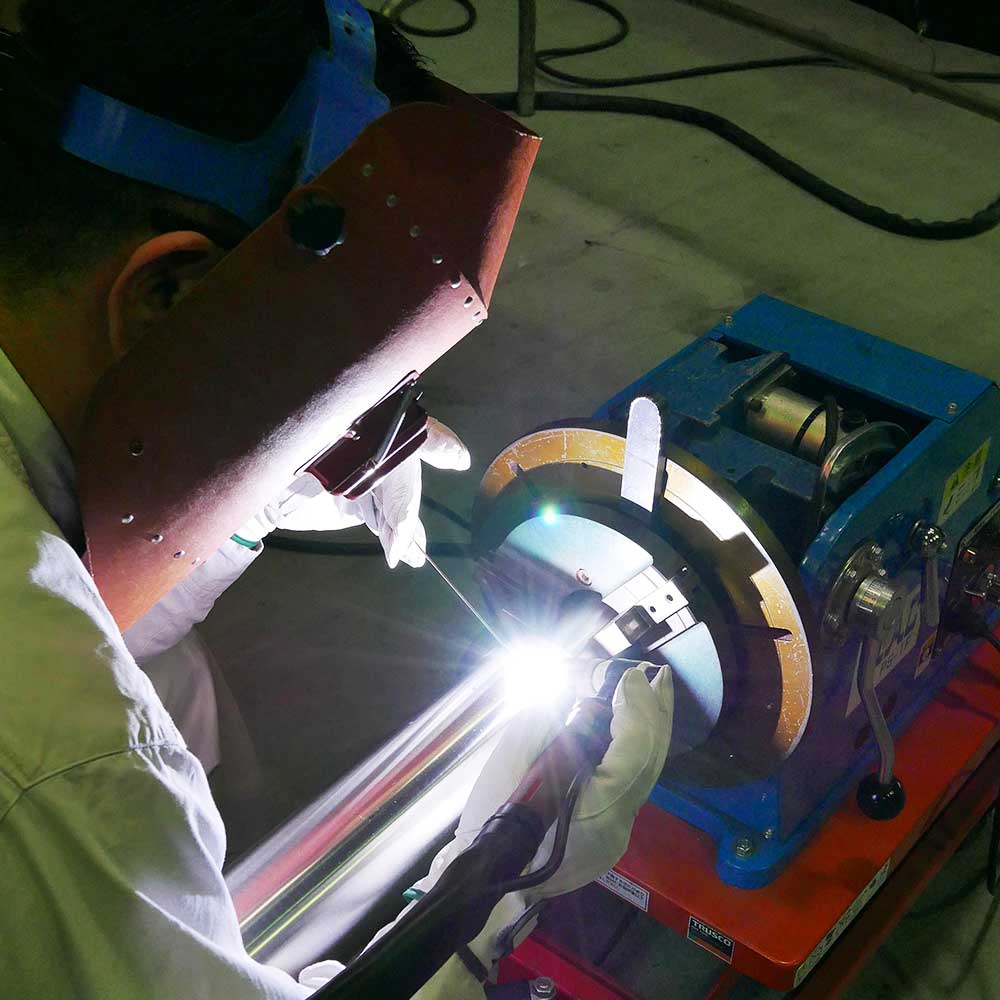 【Hand welding by skillful welder】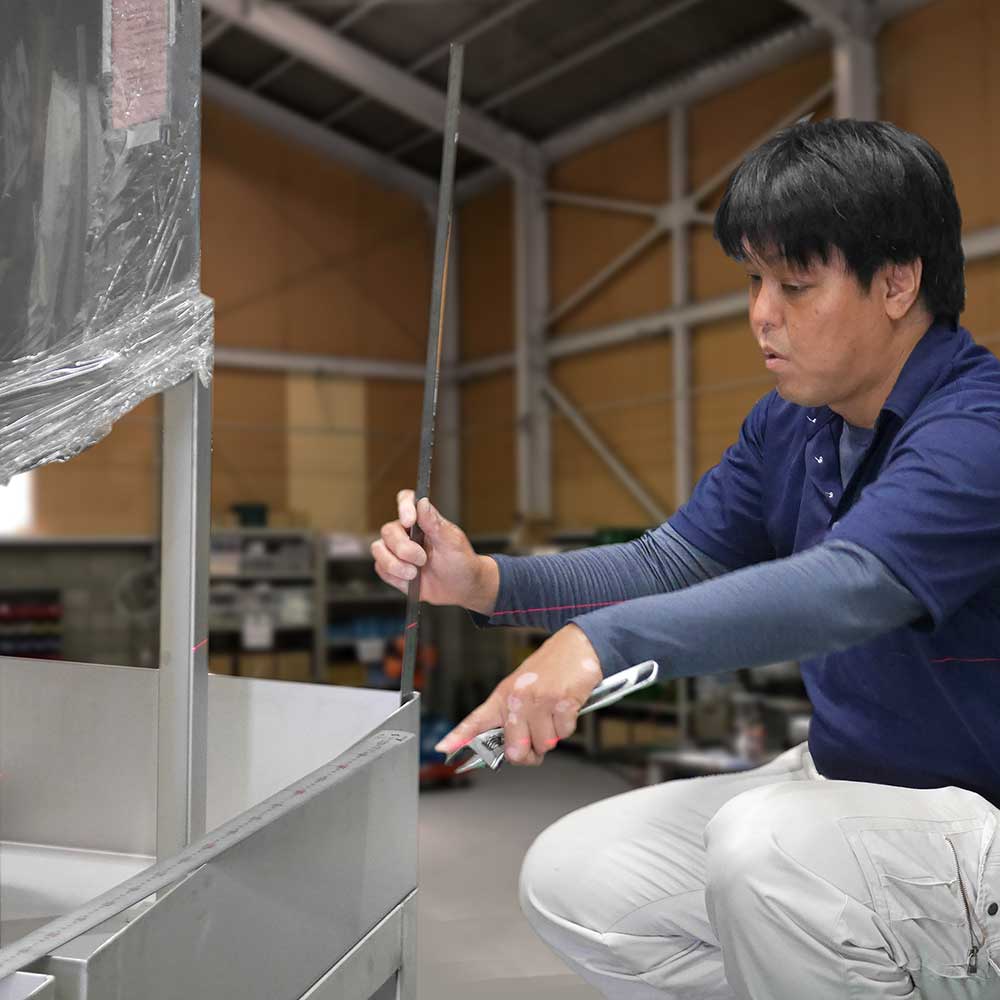 【Inspection before delivery of prefabricated products】
---
Processing of custom-made goods of highly accurate and clean sanitary piping products required for pharmaceutical manufacturing and semiconductor manufacturing equipment.
There is a very high need for special order processing of prefabricated stainless steel pipe parts and units due to the need of shortening the construction period at the site and reducing the total cost.
The Meishin Third Work Site cooperates with Sasayama Work Site, which performs electro polishing and cleaning, and Meishin Work Site, which has a variety of advanced processing technologies, to deliver high quality products to customers within the designated delivery schedule.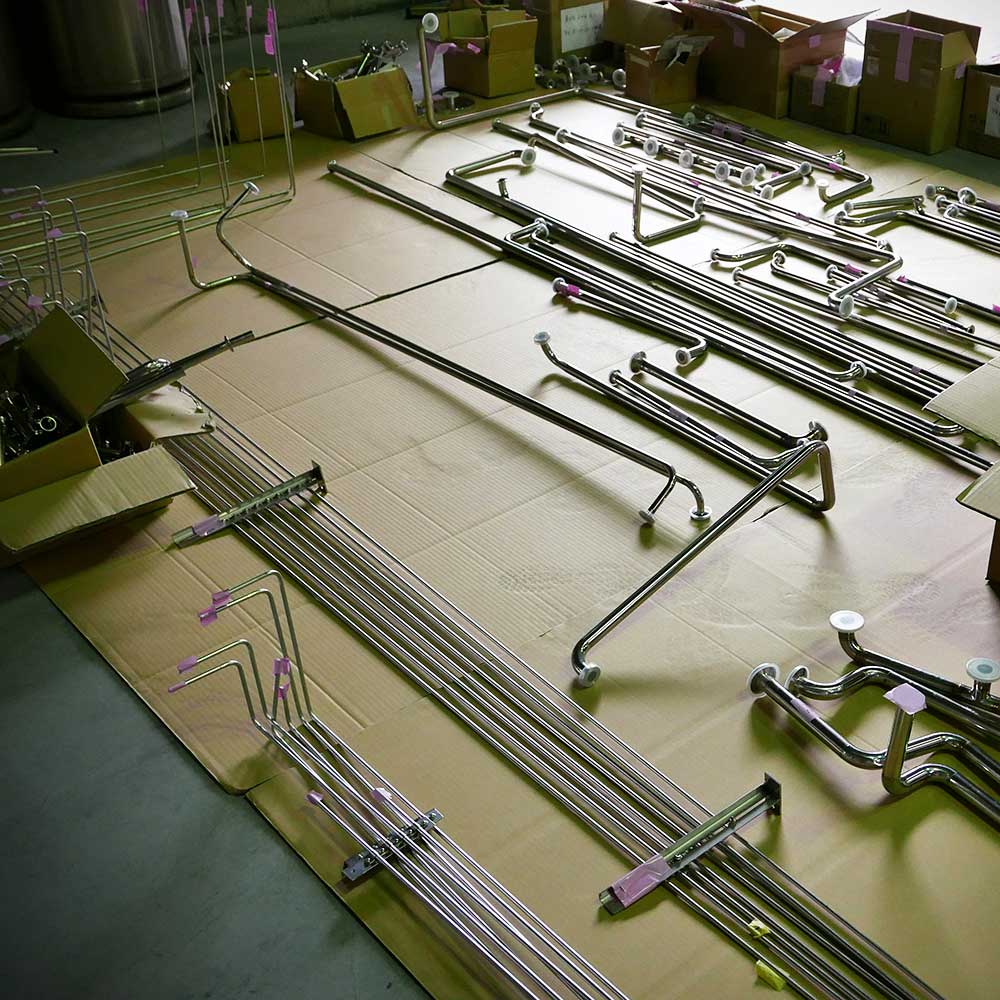 【A batch of unit parts to be assembled later】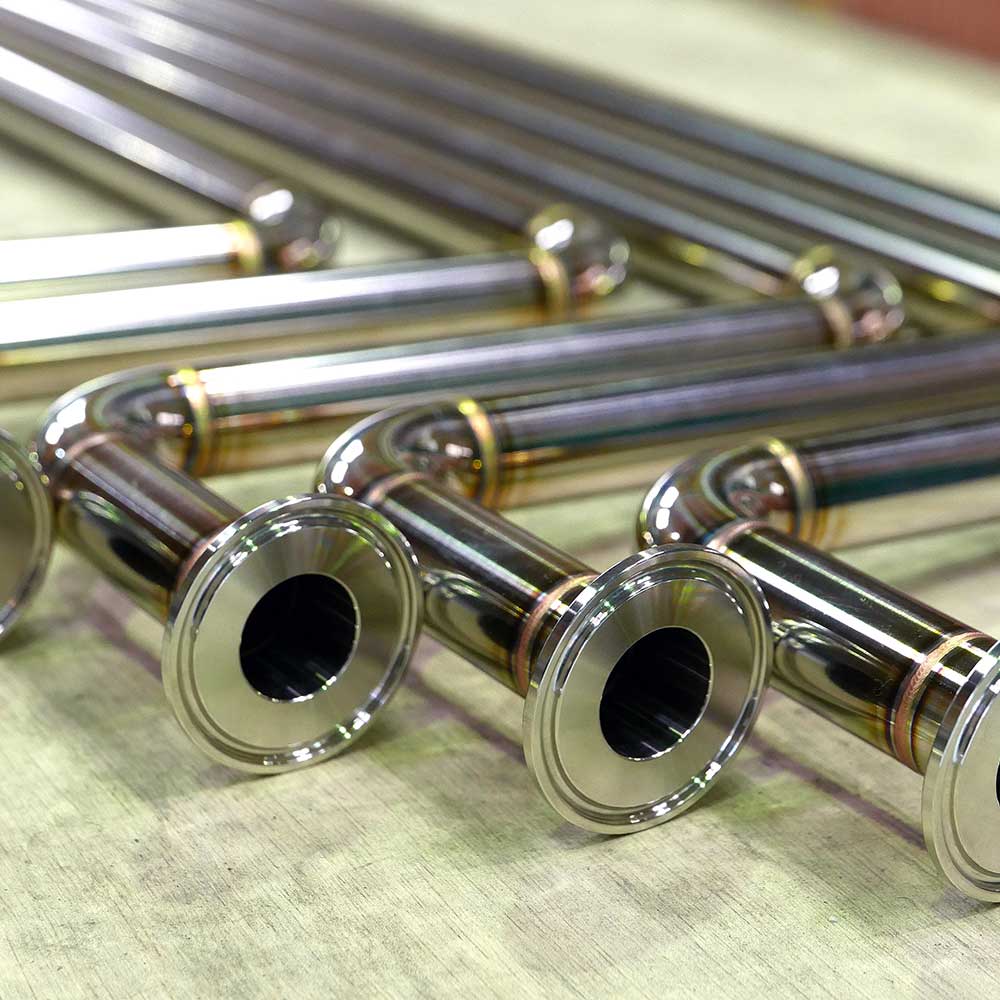 【Sanitary pipes processed at our factory】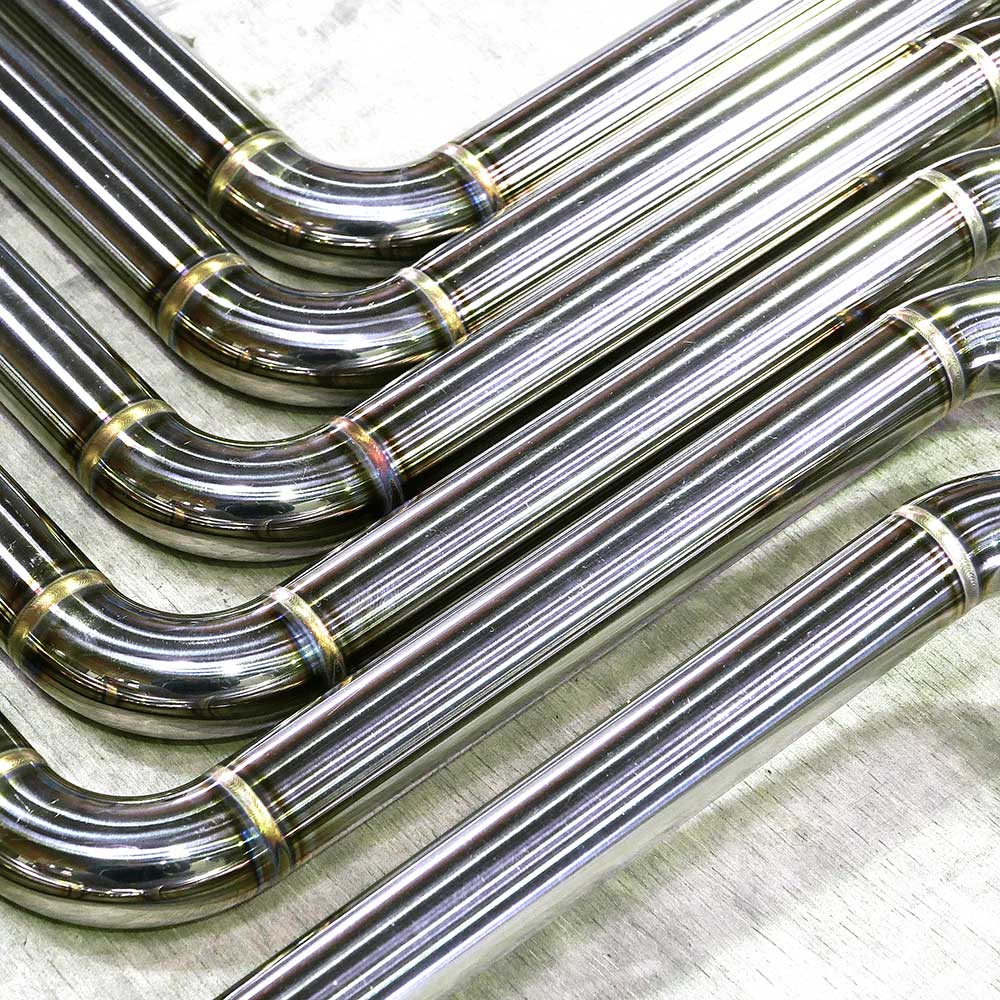 【Welded sanitary pipes】
---
Nissho Astec also process and assemble piping system at construction site (about 20 times a year), which are done mostly by Meishin Third Work Site's piping processing team.
By doing business with us, customers will be provided with the whole package services from selecting and procurement of materials to processing, inspection and installation.